Nikola Janković first frontcourt reinforcement of FMP Meridian
Monday, 05. September 2022 at 20:07
Powerful center Nikola Janković is the new reinforcement of FMP Meridian ahead of the 2022/23 season. Janković can cover both power forward and forward positions and is expected to represent a big reinforcement under both rims for FMP Meridian next season.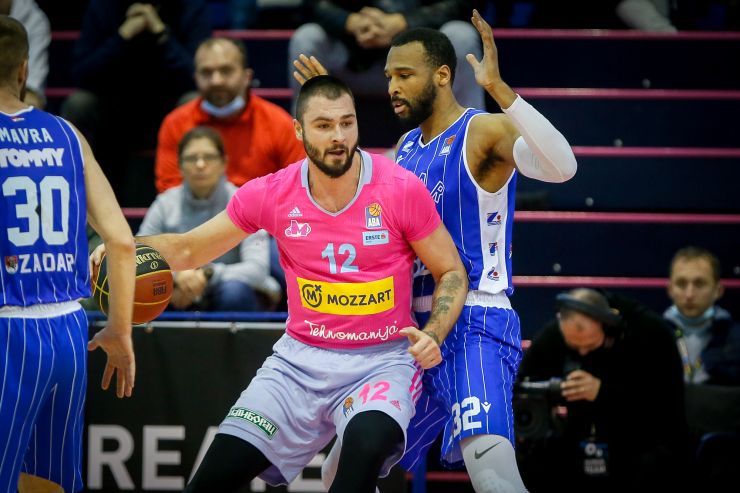 Nikola Jankovic (Photo: Mega Mozzart/Ivica Veselinov)
Former Serbia National Team member in the youth categories used to play for Charleroi, Pepinster, Mega MIS, Union Olimpija, Sakarya, Estudiantes, Partizan NIS, Podgorica and Rio Breogan. With Serbia U18 National Team he won both silver and bronze medals at the European Championships. Also, with the U19 selection of the Eagles, Nikola Janković won the silver at the World Championship, while winning bronze at the U20 European Championship.
FMP Meridian are swiftly getting ready for the season that begins for them in only 16 days. The Qualification Tournament for the Basketball Champions League will take place between 21 and 25 September and FMP Meridian will take part in it.
-----------------------
Nikola Janković pojačanje Pantera pod obručima
Snažni centar Nikola Janković novo je pojačanje FMP Meridiana za sezonu 2022/2023. Janković jednako dobro pokriva pozicije krilnog centra i centra pa će predstavljati veliko pojačanje pod obručima.
Nekadašnji mladi srpski reprezentativac je tokom karijere nastupao za Šarlroa, Pepinster, Megu, Olimpiju, Sakarju, Estudiantes, Partizan, Podgoricu i Breogan. Sa reprezentacijom Srbije do 18 godina je osvojio srebrnu i bronzanu medalju na Evropskim prvenstvima. Takođe, sa selekcijom Orlova do 19 godina je osvojio srebro na Svetskom prvenstvu, dok je sa reprezentacijom do 20 godina osvojio bronzano odličje na Evropskom prvenstvu.
FMP Meridian se aktivno sprema za sezonu koja počinje za samo 16 dana. Podsećamo, kvalifikacioni turnir za Ligu Šampiona igraće se u dvorani ''Aleksandar Nikolić'' od 21. do 25. septembra.