Round 1 AdmiralBet Top Performers
Tuesday, 04. October 2022 at 10:00
We have the top performers of the AdmiralBet ABA League Round 1. Find out which players dominated the statistical categories in the 1st round of the season.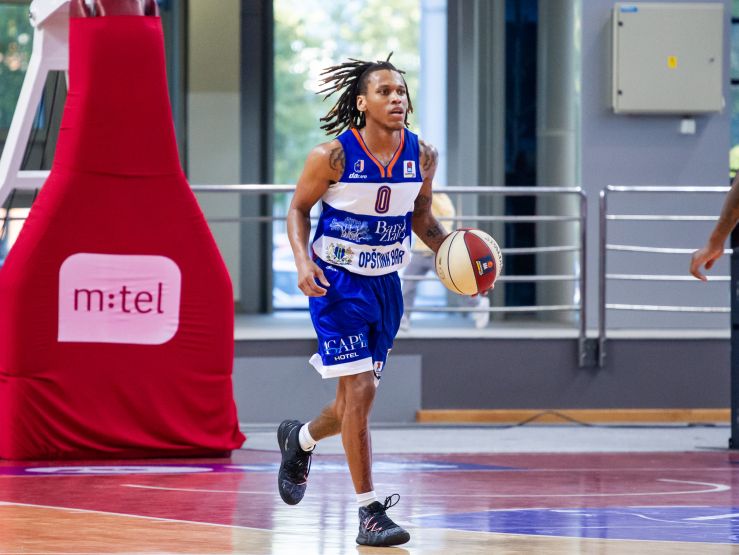 Daron Russell (Photo: Marija Vuruna)
Points
Daron Russel is the top scorer of the very first round of the 2022/23 AdmiralBet ABA League season, as he led his team Mornar-Barsko zlato to the big win in Laktaši over Igokea m:tel with 41 points scored, the most amongst all players this round in the AdmiralBet ABA League.
Rebounds
Newcomer in the ranks of MZT Skopje Aerodrom Samet Yigitoglu has shined at his debut in the AdmiralBet ABA League, with 14 points scored in the game of his squad against Crvena zvezda mts in Belgrade.
Assists
Borna Kapusta has made a dream-like debut for Cibona against Partizan Mozzart Bet at home in Dražen Petrović Arena in Zagreb, as he dished out 15 assists, which is also the seventh best single-game passing achievement by any player in the league's history.
Steals
No less than seven players, Petar Popović of Budućnost VOLI, Antonio Jordano and Karlo Žganec of Zadar, Dante Exum of Partizan Mozzart Bet, Shannon Shorter of Split, Paulius Valinskas of FMP Meridian and Mario Nakić of Igokea m:tel, have topped the category of steals this time, with 3 steals made apiece in the AdmiralBet ABA League Round 1.