Budućnost VOLI sign sharpshooter Erick Green
Thursday, 29. December 2022 at 02:34
The blue-and-whites have added another big name to their 2022/23 roster.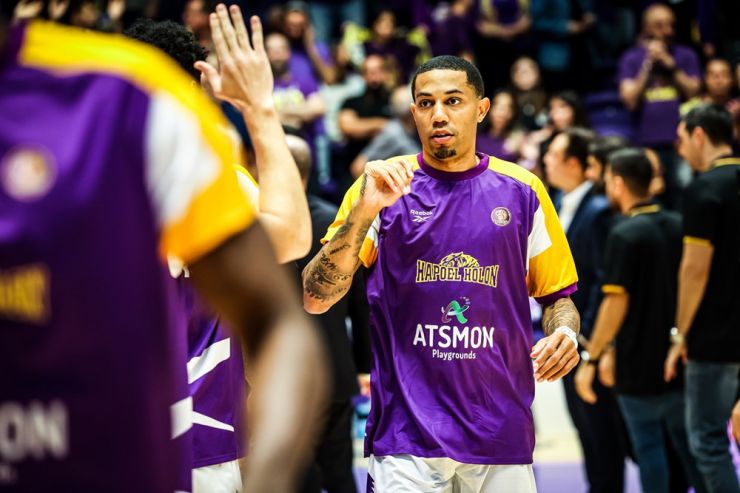 (Photo: FIBA)
Budućnost VOLI will be significantly stronger in the rest of the season as they signed a contract with 31-year-old American shooting guard Erick Green.
Green is a well-known player here in Europe as he used to play for some EuroLeague powerhouses like Montepaschi Siena, Olympiacos Piraeus, Valencia Basket and Fenerbahce Beko. After leaving Fenerbahce Beko in 2019, he played for Fujian Sturgeons, then for Real Betis, Bahçeşehir Koleji, AEK Athens, Zhejiang Golden Bulls, while he spent the first half of the 2022/23 season in Israeli team Hapoel Holon.
Throughout his career Green was widely known as an excellent scorer which he proved in this season as well as he averaged 22.3 points per game while playing for Hapoel Holon.
It should also be mentioned that Erick Green also made his way to the NBA where he played for the Denver Nuggets and for the Utah Jazz, while he also made an appearance in the NBA G League All-Star game while playing for the Stockton Kings.
During his college career, Green played for the Virginia Tech University and he was the NCAA Top Scorer in his senior year.
-----------------------------------------------
Zeleno ide sa plavo-bijelim: Bivši evroligaš stiže u Podgoricu
Sjajni američki kombo bek, 31-godišnji Erik Grin od danas je zvanično novi košarkaš našeg kluba.
Riječ je o prekaljenom košarkašu prepoznatljiv prije svega kao vrhunski skorer, koji ima bogato evroligaško iskustvo.
Nosio je dresove Motepaskija, Olimpijakosa, Valensije gdje je igrao sa našim Bojanom Dubljevićem, potom ga je Željko Obradović 2018. godine doveo u Fenerbahče a igrao je i u Kini, Betisu, Bahčišehiru, da bi ove sezone igrao za Hapoel Holon iz Izraela.
U Holonu ove sezone ima 22.3 poena po meču, a nepravedno bi bilo samo da se gleda kao dobar poenter, kada pogledate kolonu ukradnih lopti, budući da i u toj koloni ima zavidne brojke.
Treba pomenuti da ima i NBA iskustvo u nastupima za Denver Nagetse i Jutu Džez, a bio je All star NBA G lige u dresu Stokton Kingsa (filijala Sakramenta).
U NCAA je nosio dres Virdžinije Teka, dijelio je svlačionicu sa velikom evroligaškom zvijezdom Malkomom Dilejnijem, a u svojoj poslednjoj sezoni NCAA bio je najbolji strijelac cijele lige sa 28 poena po meču.