WEEK 16 MVP: Alpha Kaba (Budućnost VOLI)
Tuesday, 24. January 2023 at 11:00
We have the MVP of the 16th week of the season, and it is Budućnost VOLI player Alpha Kaba. Kaba dominated the court in Jane Sandanski Arena in the game of his team against MZT Skopje Aerodrom.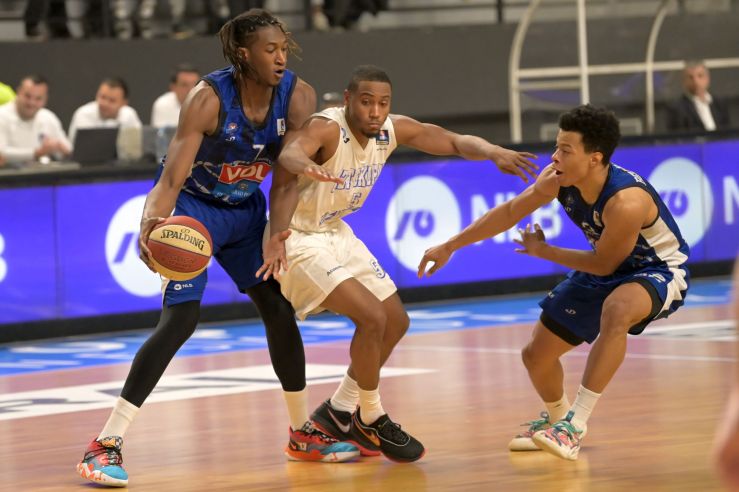 Alpha Kaba (Photo: MZT Skopje Aerodrom/Danail Petrovic)
At the match of the 16th week of the season between MZT Skopje Aerodrom and Budućnost VOLI, Alpha Kaba achieved 14 points, 17 rebounds, and a valuation of 30 in less than 31 minutes spent on court.
He had the fourth-highest valuation of the Week 16. However, the fact that Alpha Kaba also led his team towards a new win, besides rising towards the top in terms of individual stats, unlike the top three players in terms of valuation, is what earned him the MVP of the Week honour.
Check out some of the fancy plays by Budućnost VOLI big man Alpha Kaba from the game against MZT Skopje Aerodrom: