Mornar-Barsko zlato sign contract with Corey Webster
Tuesday, 14. February 2023 at 14:31
Three-time NZNBL and NBL champion Corey Webster is coming to Bar to help his new teammates keep their AdmiralBet ABA League status for the next season.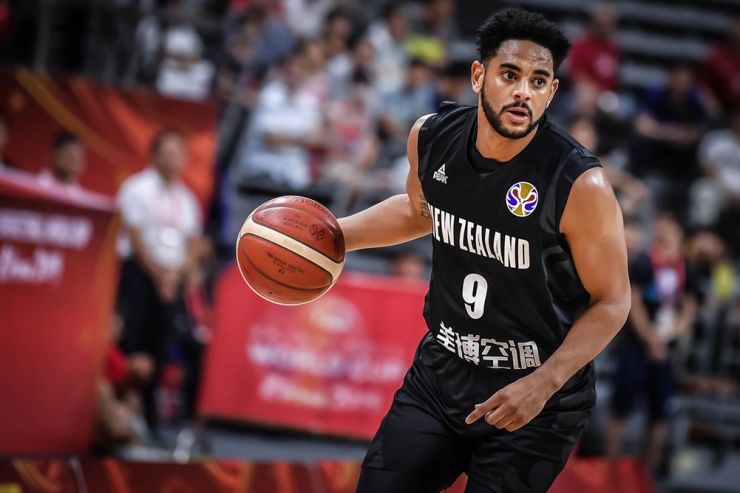 (Photo: FIBA)
After scoring a pretty big win against MZT Skopje Aerodrom in the previous round, Mornar-Barsko zlato have made another move on the transfer market to additionally strengthen the team for the rest of the season.
Mornar-Barsko zlato announced that they signed a contract with 34-year-old shooting guard Corey Webster.
Webster has spent most of his pro career playing in New Zealand and Australia, where he won both NZNBL and NBL League per 3 times.
Basketball fans from our region might remember him by his short stint in Mega MIS in 2015, while Webster also played for Italian side Virtus Roma. Apart from that, he also spent some parts of his career playing in Greece, Israel, Egypt and China.
Before joining Mornar-Barsko zlato, Corey Webster played for Perth Wildcats where he averaged 14.2 points, 3 rebounds, 2.1 assists.
Webster represented the New Zealand National Team at the FIBA World Cups in 2014 and 2019.
----------------------------------------------
Kori Vebster novi bek Mornara
Uoči odlučujućih mečeva u borbi za opstanak u AdmiralBet ABA ligi redove Mornara Barsko zlato pojačao je Kori Vebster (Corey Webster)!
Tridesetčetvorogodišnji Novozelanđanin je donedavno igrao za Perth Vildcats u Australijskoj NBL ligi koju je tri puta osvajao ali u dresu Wellington Saints-a.
Minule sezone u regularnom dijelu lige imao je prosjek od 14,2 poena, 3 skoka i 2, 1 asistencije po utakmici.
188 cm visoki bek šuter je prije osam godina bio rgistrovan kao igrač Mege a tokom bogate karijere igrao je i za grčke, izraelske i klubove iz Kine i Egipta, kao i za Virtus iz Rima (2020).
Bio je član reprezentacije Novog Zelanda na Mundobasketu 2014. i 2019. godine.