Petar Mijović is the new Budućnost VOLI head coach
Sunday, 16. April 2023 at 23:44
After negotiations with Petar Mijović, Budućnost VOLI have reached a decision to appoint the tactician as the new head coach of their senior team.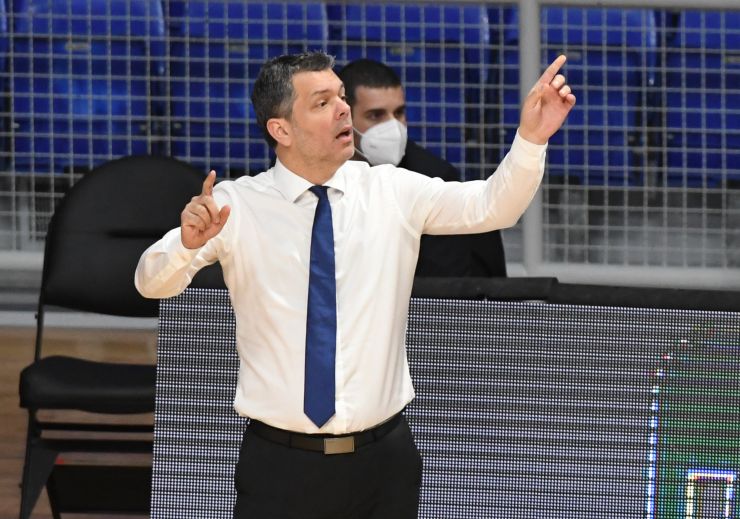 Petar Mijovic (Photo: Buducnost VOLI)
The 41-year old coach is coming back to the blue and white club, where he used to lead the senior team twice before.
Petar Mijović's first term was at the end of the 2018/19 season, while the other was between October 2019 and January 2021.
----------------------
Petar Mijović je novi trener Budućnosti VOLI
Nakon razgovora sa Petrom Mijovićem, Budućnost VOLI je donela odluku da ovaj trener preuzme vodenje seniorskog tima kluba iz Podgorice.
Četrdesetojednogodišnji košarkaški trener će se tako vratiti među plavo-bijele gdje je u dva navrata bio na kormilu plavo-bijelog kluba. Prvi mandat je bio na kraju sezone 2018/19 dok je drugi bio od oktobra 2019. do januara 2021. godine.