Edin Atić is coming back to Laktaši
Sunday, 04. June 2023 at 14:32
After having spent the past two seasons in Podgorica, playing for Budućnost VOLI, Edin Atić is coming back to Laktaši.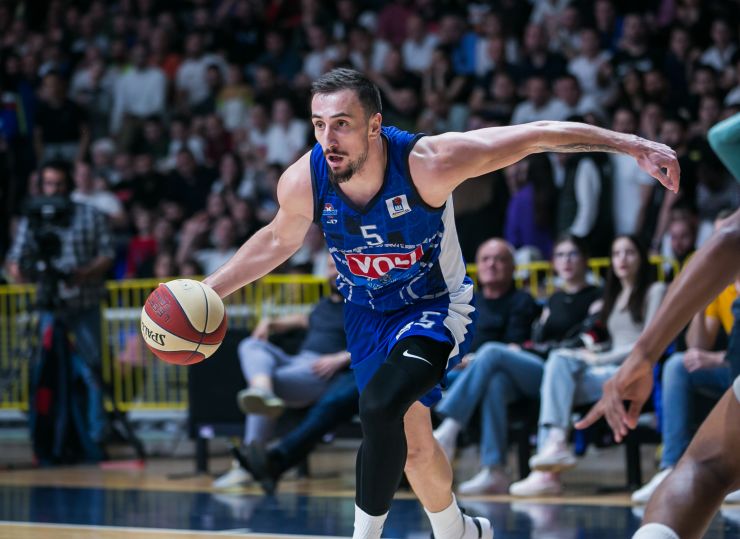 Edin Atic (Photo: Buducnost VOLI/Filip Roganovic)
In the previous season, having played for the blue and white team of Podgorica, Edin Atić has been averaging 16.7 minutes, 6.1 points, 2.3 rebounds and 1.4 assists per contest in the AdmiralBet ABA League.
Atić used to play for the Laktaši squad before, as he has worn their jersey in the 2020/21 season, after which he moved to Budućnost VOLI. Now he is coming back to Igokea m:tel after two seasons of absence.
--------------------
Edin Atić se vraća u Laktaše
Nakon 2 sezone provedene u Budućnost VOLI, Edin Atić se vraća u Laktaše.
U prethodnoj sezoni, nastupajući za podgorički tim, Edin Atić je za 16,7 minuta igre postizao 6,1 poen, 2,3 skoka i 1,4 asistencije po utakmici u AdmiralBet ABA ligi.
Atić je u prošlosti već nasio dres kluba iz Laktaša, u sezoni 2020/21, nakon koje je prešao u redove Budućnosti VOLI.