Filip Rebrača is the latest addition to the Borac Mozzart squad
Friday, 04. August 2023 at 15:23
Filip Rebrača signed his first professional contract with Borac Mozzart following two years play for the University of Iowa Hawkeyes in the NCAA.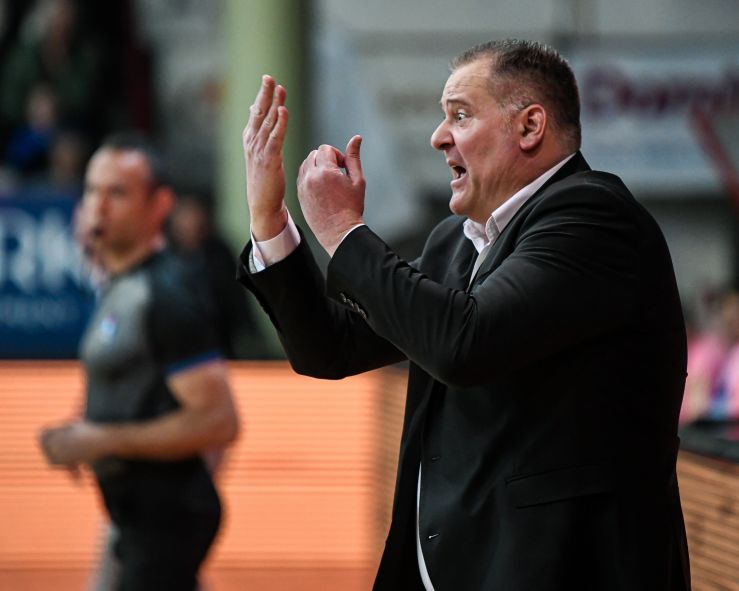 Dejan Mijatovic (Photo: ABA League j.t.d./Dragana Stjepanovic)
KK Borac Mozzart brought in a new reinforcement to the squad, Filip Rebrača (25, 205), the son of the famous Serbian basketball player Željko Rebrača, will spend next season in Čačak.
With this signing, the team from Čačak has found their solution for the center position, Rebrača will cover much of the team's needs at that position but he also play on the wing.
Last season in the NCAA D1, he left a big mark playing for the University of Iowa Hawkeyes. Filip showed his ability and talent throughout the season. Last season he averaged 14 points and had 7.5 rebounds per game.
Rebrača is the sixth player to sign with Borac Mozzart this summer after Nikola Manojlović, Ronaldo Segu, Tylan Birts, Darko Talić and Kruz Perrott-Hunt put pen to paper with the squad from Čačak.
-----
KK Borac Mozzart angažovao je još jedno pojačanje. Reč je o Filipu Rebrači (25, 205), sinu proslavljenog srpskog košarkaša Željka Rebrače.
Momak koji igra na poziciji centra stavio je svoj paraf na ugovor koji će biti na snazi u narednih godinu dana. Ovim potpisom čačanski tim je rešio pitanje centra, jer Filip Rebrača pokriva upravo tu poziciju, ali može i da igra na mestu krilnog centra.
Što se tiče Filipa Rebrače, reč je o igraču koji je minulu sezonu proveo u NCAA ligi, na Ajova koledžu, gde je ostavio veliki trag. Filip je pokazivao svoje velike sposobnosti i talenat tokom cele sezone. Za rečeni sastav tokom prošle takmičarske godine prosečno je beležio 14 poena, a imao je i 7,5 skokova, kao i dve asistencije.
Pre okončanja Ajova koledža, Filip Rebrača je diplomirao na Severnoj Dakoti, a onda je stavio tačku na magistarske studije na Ajovi. Iako je nekoliko godina proveo u SAD-u, ipak ima želju da se prvo dokaže u Evropi, a smatra da je Borac Mozzart prava sredina za njega.
Pre Filipa Rebrače, među čačanske crveno-bele su došli Nikola Manojlović, Ronaldo Segu, Tajlan Džamon Birts, Darko Talić i Kruz Perot-Hant.