Uroš Plavšić back in Mega jersey
Tuesday, 08. August 2023 at 11:24
The 24-year old center Uroš Plavšić is the new Mega MIS reinforcement. He used to play for the youth categories of Mega before and has been a member of the senior squad in the 2015/16 season. Now he is back after six seasons spent in the USA.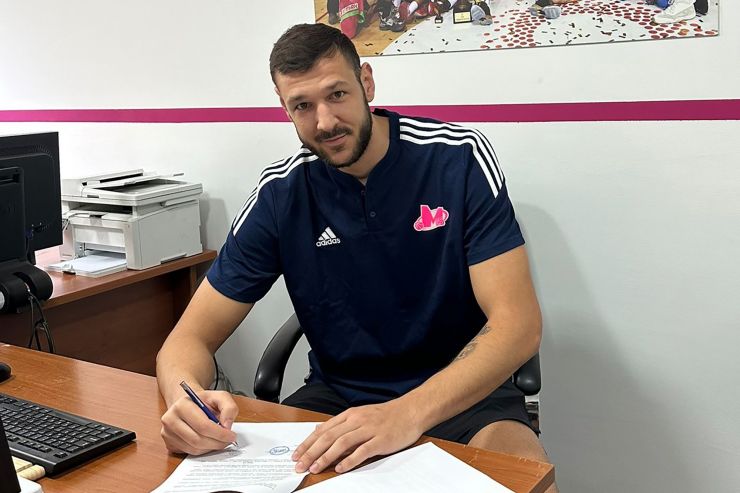 (Photo: Mega MIS)
Uroš Plavšić first spent one season in the high school in Tennessee, before he moved to the Arizona State University. A year later he has been back in Tennessee, playing for the University of Tennessee.
In four years, he appeared in 101 NCAA games and has been averaging 3.7 points, while adding 2.8 rebounds per game to his stats. This summer he has been playing for the Atlanta Hawks at the NBA Summer League.
--------------------
Uroš Plavšić ponovo u dresu Mege
Novo pojačanje Mega MIS-a je 24-godišnji centar Uroš Plavšić. On je već nastupao za omladinske selekcije Mege, bio priključen i prvom timu tokom sezone 2015/16, a vraća se posle šest provedenih godina u SAD.
Plavšić je najpre jednu godinu proveo u srednjoj školi u Tenesiju, pre nego što je prešao u koledž Arizona Stejt. Godinu dana kasnije vratio se u Tenesi i nastupao za ekipu istoimenog koledža, Volontirse.
Za četiri godine ubeležio je 101 zvaničan nastup u NCAA i prosečno postizao 3,7 poena, uz 2,8 skokova, a tokom ovog leta je igrao za ekipu Atlanta Hoksa na NBA Letnjoj ligi.
Plavšić je rodom iz Ivanjice, a preko Užica je stigao u redove Mege, za koju je nastupao u kadetskom i juniorskom uzrastu. Pre odlaska u SAD proveo je i sezonu 2016/17 na pozajmici u Smederevu, zajedno sa još jednim talentovanim centrom koji je iz Mege otišao "preko bare", košarkašem Orlando Medžika, Gogom Bitadzeom.