Toni Perković returns to Split
Wednesday, 09. August 2023 at 13:04
After spending one season abroad in France, Toni Perković has returned to Split, the club where he spent three seasons.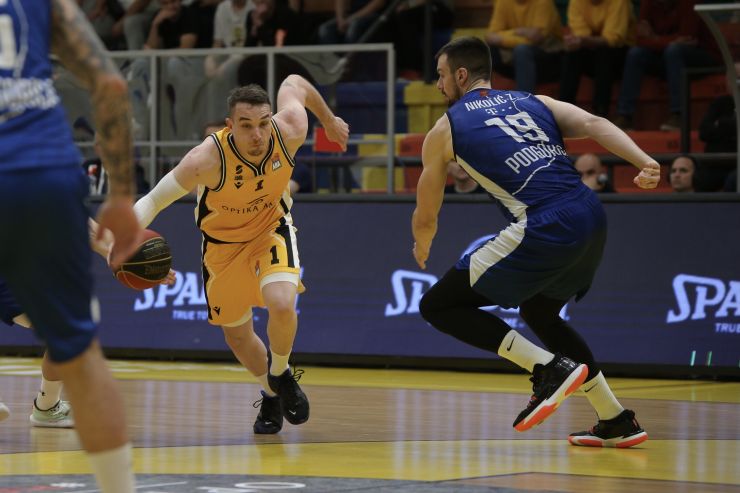 Toni Perkovic (Photo: Split/Ivica Cavka)
Toni Perković, the Croatian national team player, is again a Split player.
After a one-year absence and playing in France for second-league club Orléans Loiret Basket, 25-year-old Perković returned to Gripe.
Last season, Perković averaged 9.3ppg, 2.3rpg and 2.4apg, in the French LNB Pro B league. This will be the 25-year-old's fourth season dawning the yellow jersey of Split.
----------
Toni Perković, hrvatski reprezentativac, ponovno je igrač Splita. Nakon jednogodišnjeg izbivanja i igranja u Francuskoj 25-godišnji Perković vratio se na Gripe, opet će dvoranom odjekivati "Toni, Toni...".
- Ovo nije dolazak, ovo je povratak i teško mi je i pronaći riječi kojima bih izrazio svoju sreću i zadovoljstvo što sam ponovno u žutom dresu. Vraćam se doma, jer Split je baš onako istinski postao moj drugi dom. Na Gripama sam igrački sazrio, sada stižem da zajedno odradimo neke stvari, koje nismo u prošlosti. Radujem se sezoni koja je pred nama, imamo jaku ekipu, sve mi je nekako u stilu popularne "Splite, vrime je" - rekao je Perković, Splitov broj 1 u sezoni 2023/24.