Aubrey Dawkins signed with SC Derby
Friday, 11. August 2023 at 20:07
American 27-year old player Aubrey Dawkins, 198 tall, who covers the forward position, has signed with SC Derby.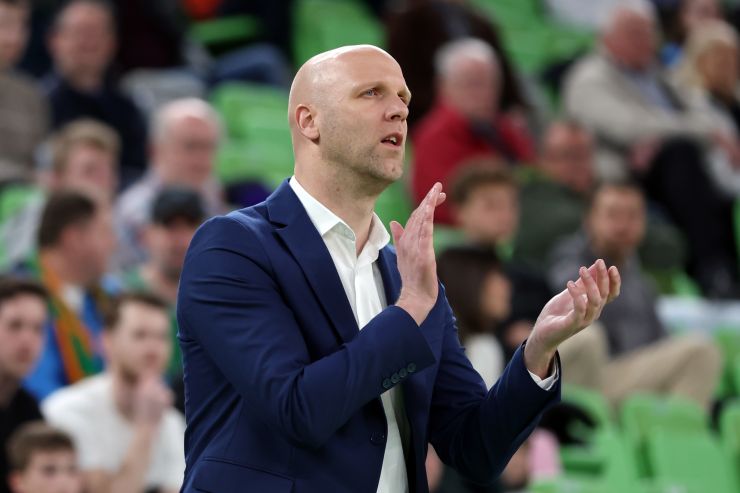 Andrej Zakelj (Photo: Cedevita Olimpija/Ales Fevzer)
Aubrey Dawkins used to play for the prestigious colleges Michigan and UCF. After finishing his college career, he spent a year in the NBA G League at the Erie BayHawks.
His first team in Europe was Goettingen of Germany. Next season he he played for Turk Telekom, for which he used to average 11.5 points and 2.8 rebounds.
Last season he played for G League squqd Ignite and afterwards moved to Bursaspor.
American player is well-known for his physical abilities, and possesses great 3-point shooting skills.
--------------------
Aubrey Dawkins potpisao za SC Derby
Američki dvadesetosmogodišnji košarkaš, Aubrey Dawkins, visok je 198cm i igra na krilnoj poziciji.
Dawkins je na koledžu branio boje prestižnih univerziteta, Mičigen i UCF. Nakon koledž karijere, godinu dana je proveo u razvojnoj NBA ligi, u ekipi Erie BayHawks.
Prvi angažman u Evropi je imao u Njemačkoj, tačnije u ekipi Goettingen. U prosjeku je u sezoni 2020/21 bilježio 13.6 poena uz 3.4 skoka i 1.1 asistencijom.
U narednoj sezoni je branio boje Turk Telekoma sa kojim je, osim u turskom šampionatu nastupao i u Evrokupu. U prosjeku je postizao 11.5 poena uz 2.8 skokova.
Prethodnu sezonu je počeo u G League Ignite-u, da bi u januaru pojačao Bursaspor.
Američki košarkaš je sjajan atleta, posjeduje odličan šut za tri poena i ne treba mu previše prostora da se digne na šut.