Ivan Majcunić signs a 1-year extension with Cibona
Friday, 18. August 2023 at 21:10
Ivan Majcunić will stay in Cibona for one more year after signing a contract extension.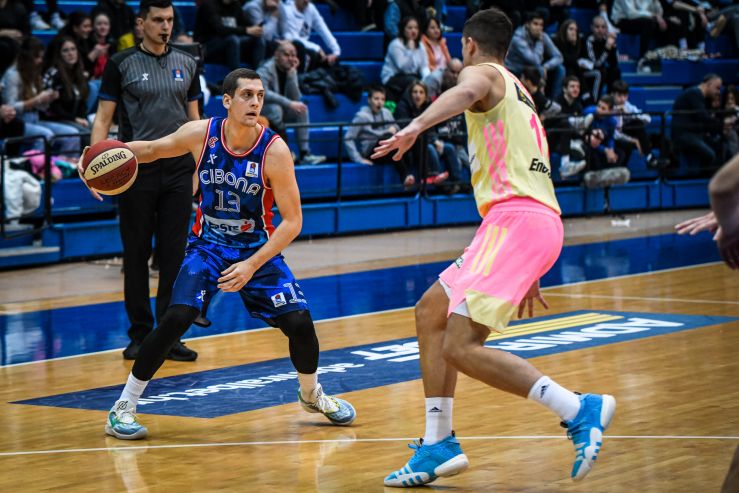 Ivan Majcunic (Photo: ABA League j.t.d./Dragana Stjepanovic)
Ivan Majcunić and Cibona agreed to extend their cooperation for another season!
Ivan spent most of his career in Gorica, where he led the team as club captain. In addition to dawning the jersey of Gorica and Cibona, he also spent time playing for KK Zagreb.
He came to Cibona in 2021, and since then he has made 40 appearances in the regional league.
---------------------
Ivan Majcunić i Cibona dogovorili su produženje suradnje na još jednu sezonu!
Ivan je najveći dio svoje dosadašnje karijere proveo u Gorici koju je kao kapetan predvodio do najvećih klupskih uspjeha. Uz dres Gorice i Cibone, nosio je i onaj Zagreba.
U Cibonu je došao 2021. godine, a od tada je upisao 40 nastupa u sklopu regionalne lige, osvojio naslov prvaka Hrvatske te dva naslova pobjednika Kupa 'Krešimir Ćosić'.
Izuzetno nam je drago što će Ivan biti dijelom našeg kluba i u predstojećoj sezoni!