Boykins reinforced Mornar-Barsko zlato
Wednesday, 23. August 2023 at 22:51
Jacobi Boykins is the sixth reinforcement of Mornar-Barsko zlato ahead of the 2023/24 season.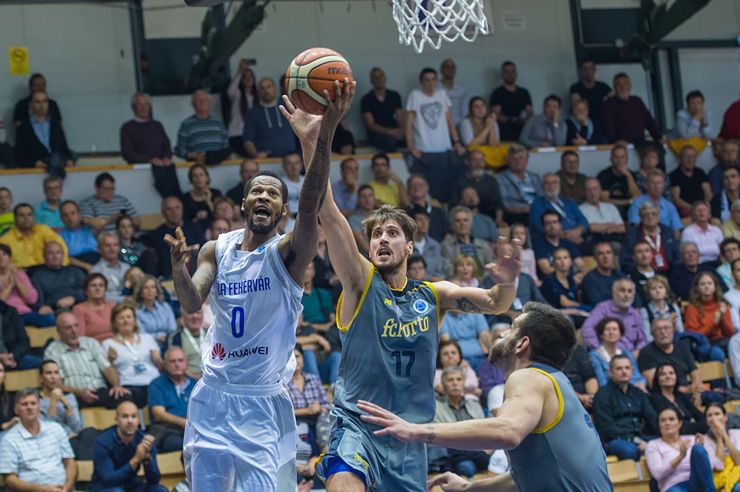 (Photo: FIBA)
American forward Jacobi Boykins used to play for Semt77 Jalovaspor last season. In the second half of the 2022/23 season he has been averaging 8.2 points and 2.8 rebounds per game.
Over the past two seasons he has also been playing for Arka Gdynia and PGE Spojnia Stargard.
So far, Mornar-Barsko zlato have agreed on cooperation for the next season with Jamal Johnson, Dwight Murray Jr., Makol Mawien Milić Starovlah and Alex Gavrilović, while extending contracts with Nemanja Vranješ and Milija Miković.
--------------------
Bojkins zadužio dres Mornara
Šesto pojačanje Mornara za prestojeću sezonu je Džejkobi Bojkins (28 god. 198 cm), krilni bek koji je poslednji profesionalni angažman imao u turskom prvoligašu Semt77 Jalovaspor.
Amerikanac je u drugoj polusezoni 2022. godine imao prosječan učinak 8,2 poena i 2,8 skoka.
Prethodne dvije sezone igrao je za poljske Arka Gdynia i PGE Spojnia Stargard.
Mornar je do sada angažovao Džamala Džonsona, Dvajta Mareja, Makola Maivena, Milića Starovlaha i Alexa Gavrilovića, i produžio ugovore sa Nemanjom Vranješom i Milijom Mikovićem.