2023 ABA Super Cup MVP: Kenan Kamenjaš (SC Derby)
Wednesday, 20. September 2023 at 20:10
Kenan Kamenjaš of SC Derby is the MVP of the 2023 ABA Super Cup in Podgorica.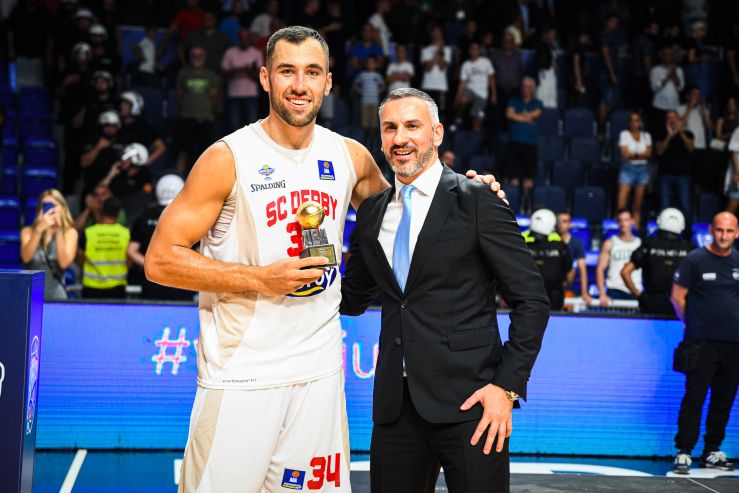 Kenan Kamenjas, Milija Vojinovic (Photo: ABA League j.t.d./Dragana Stjepanovic)
Kenan Kamenjaš has earned himself the title of the Most Valuable Player of the 2023 ABA Super Cup, which took place in Podgorica.
He has led his SC Derby to their first ever ABA Super Cup trophy by averaging the statistics of 11 points, 8.7 rebounds, and a valuation of 17.3 in three games played at the tournament in Morača Sports Hall.
Kamenjaš had an especially notable performance in the Final against Partizan Mozzart Bet, as he has led SC Derby to the win with 14 points, 8 rebounds, 2 assists, 1 steal and a valuation of 22.