Partizan and Olimpija looking for second wins
Friday, 05. October 2018 at 17:13
After successful starts to the ABA League season, as Partizan NIS have beaten Cedevita and Petrol Olimpija have beaten Mornar, the two teams are looking to score their second consecutive wins at the beginning. However, only one can score it!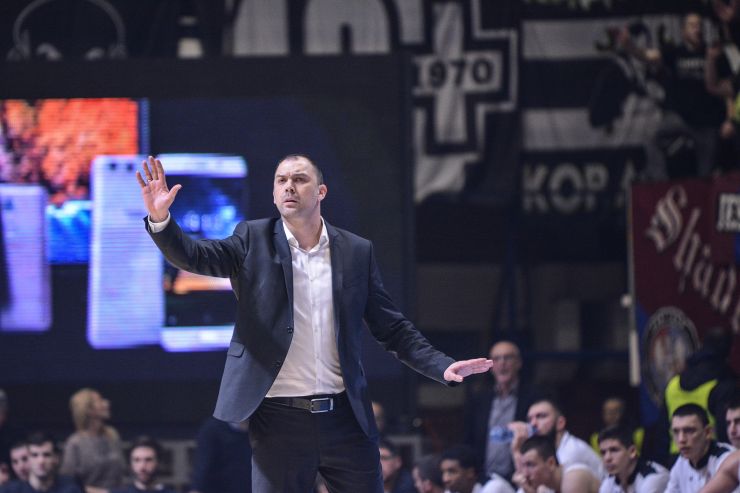 Nenad Canak (Photo: Partizan NIS)
ABA League Round 1, Saturday, 6.10.2018:
PARTIZAN NIS – PETROL OLIMPIJA
Where? Aleksandar Nikolić Hall, Belgrade
When? 21:00
Story of the game: In the last game of Saturday night, Partizan NIS will be hosting Petrol Olimpija in their home arena Aleksandar Nikolić Hall in Belgrade.
Both the black and white, as well as the green and white, have celebrated victories in the opening round of the season. While Partizan NIS scored a major win on the road in Zagreb against Cedevita, Petrol Olimpija put on a convincing display to show off Mornar at home in Stožice Arena in Ljubljana.
This time they will be competing for the second pair of points this season. Only one can be successful, but which one?
Speaking of tradition, one could argue that Partizan NIS are in a bit better position, as they have beaten Petrol Olimpija 13 times in 15 home court clashes. However, it's not unimportant that the Dragons had the whole week available for preparation for the game, while Partizan NIS travelled to Italy to face Trento in a tough EuroCup game.
Match-up in focus: It will be a marvellous clash on the shooting guard position where hugely talented youngsters will meet face to face. Vanja Marinković, who shined in Zagreb against Cedevita with 25 points and valuation of 28 will challenge Blaž Mesiček, who scored 16 points and had a valuation of 29 in Round 1 in Ljubljana! Who will prevail?
Head to head in regional league: In total 20:10; In Belgrade 13:2.