Ambitious Krka seek the way towards the top in Laktaši
Thursday, 25. October 2018 at 11:00
In Laktaši, Igokea will be hosting Krka in the game, where Krka will be searching their way towards the Playoffs Zone, after a win against Partizan NIS, while Igokea will try to win and escape the danger zone at the bottom of the standings.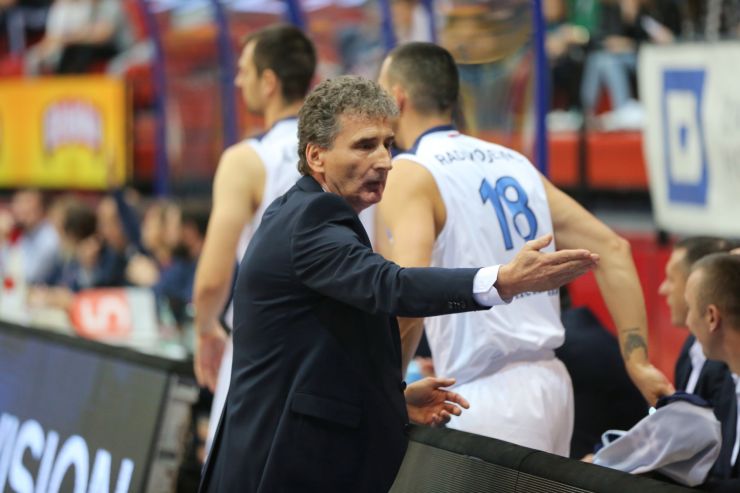 Nenad Trajkovic (Photo: Cibona/Z. Baksaj, D. Vranar, G. Lausic)
ABA League Round 5, Friday, 26.10.2018:
Where? Laktaši Sports Hall, Laktaši
When? 18:30
Story of the game: The opening game of the ABA League Round 5 in Laktaši will be a big one, as Igokea will be hosting Krka in the clash of two teams that are not amongst the teams that have received plenty of attention from the public at the beginning of the season, but both are playing good basketball.
Krka are coming to Laktaši following a big win over Partizan NIS at home in Leon Štukelj Hall in Novo mesto and wish to continue in successful fashion in order to get close to the top of the standings. On the other hand, Igokea played well last round, but were defeated by strong Crvena zvezda mts squad on the road in Belgrade.
For them, a win against Krka would mean the escape from the bottom of the standings and from the danger zone, which could even mean relegation at the end of the season.
Match-up in focus: Perhaps the two guys in centre of attention will this time be Igokea's Tomislav Zubčić and Krka's Luka Lapornik. Both are currently the top scorers of their teams. While Zubčić is averaging 25.3 points per game, Lapornik is averaging 10.5. However, Lapornik is also the top rebounder (5.8 rebounds per game) and second best passer (3 assists per game) of Krka. On the other side, Zubčić is second in rebounding at Igokea (5.3 rebounds per game). Whose star will shine brighter this time?
Head to head in regional league: In total 6:6; In Laktaši 4:2.