Igokea cruised to win against Krka
Friday, 26. October 2018 at 18:30
In the game against Krka in Laktaši, Igokea have achieved their second triumph of the ABA League season and have tied themselves in the standings with Krka with a 40% success rate in the opening five rounds.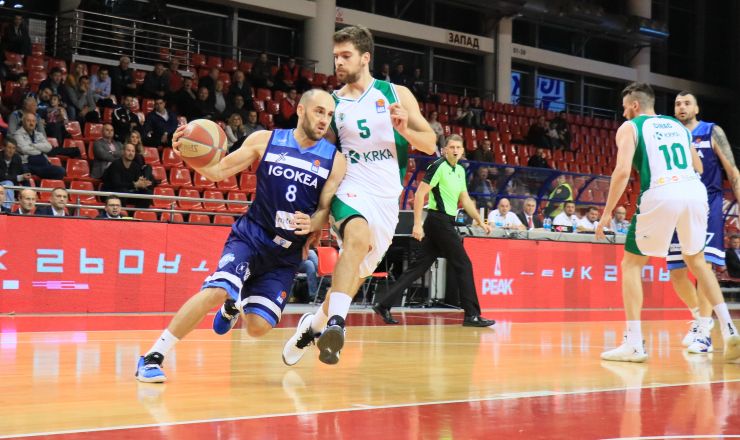 Filip Adamovic (Photo: Igokea/Nenad Vuruna)
ABA League Round 5, Friday, 26.10.2018:
IGOKEA - Krka 91:73 (25:19, 25:13, 17:22, 24:19)
Game recap: Igokea are back on winning track! They have returned to their desired path with an important victory over Krka at home in Laktaši. The squad led by Nenad Trajković were the better of the two sides throughout the game and have deservedly grabbed a pair of points, which brings them a bit of relief and moves them away from the danger zone near the bottom of the ABA League standings. Following this game, both Igokea and Krka hold 2 victories out of 5 games, which means 40% success rate.
Key moments: Igokea have pulled away in the second quarter. With half a minute left in the period, they were up by 6 points (28:22), but then an 11:1 run followed by the hosts. Over the next five minutes they have gone up by 39:23 and it was very very difficult for Krka to return into the battle for the win at this point.
Man of the match: It has undoubtedly been Tomislav Zubčić's night! Igokea's forward had 20 points, 7 rebounds, 2 assists, 1 steal and 1 block, which sums up for a valuation of 22. He is our man of the match.
Can't trick the stats: Three-pointers, rebounds, assists, steals, blocks… you name it. There was difficult to find a statistical category where Igokea haven't prevailed on Friday night. They fully deserved their win!