Cedevita beat Budućnost VOLI after making a stunning comeback in the 4th quarter
Sunday, 28. October 2018 at 18:59
The Orange troops won the 4th quarter by 27:10 and defeated their big rivals in the derby match of Round 5.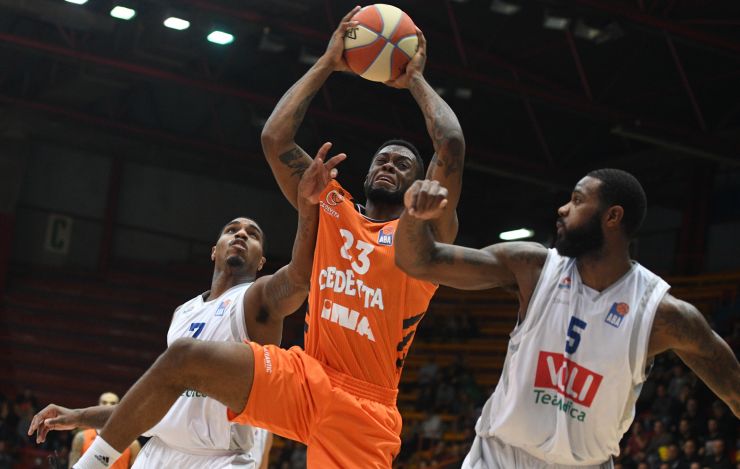 Elgin Cook (Photo: Cedevita/Marin Susic)
ABA League Round 5, Sunday, 28.10.2018:
CEDEVITA - Budućnost VOLI 63:58 (9:25, 11:11, 16:12, 27:10)
Game recap: We have just witnessed another INCREDIBLE game in ABA League. Despite being down by 16 points at the halftime and despite being down by 14 points in the 31st minute, Cedevita have defeated Budućnost VOLI! The Orange troops made a stunning comeback in the last quarter, which they won by 27:10, and grabbed such an important win in the derby match of Round 5.
Key moments: The score was all tied – 58:58, when Domagoj Bošnjak scored a game-winning 3-pointer on 10 seconds before the end of the match – 61:58. Interesting enough, this was the first game for Bošnjak in the 2018/19 ABA League season and these were his first and only points in this match!
Man of the match: This award definitely belongs to Cedevita point guard Justin Cobbs. He was the only player in his team who reached double digits! Cobbs finished the match with 23 points, while he was a true leader of the Orange squad in the last quarter in which they made that incredible comeback.
Can't trick the stats: Budućnost VOLI scored 10 points in the 4th quarter, while they made 9 turnovers in the same period.