Monday night basketball in Podgorica - Budućnost vs. Olimpija
Sunday, 04. November 2018 at 14:14
Both sides want to bounce back after suffering unpleasant defeats last weekend.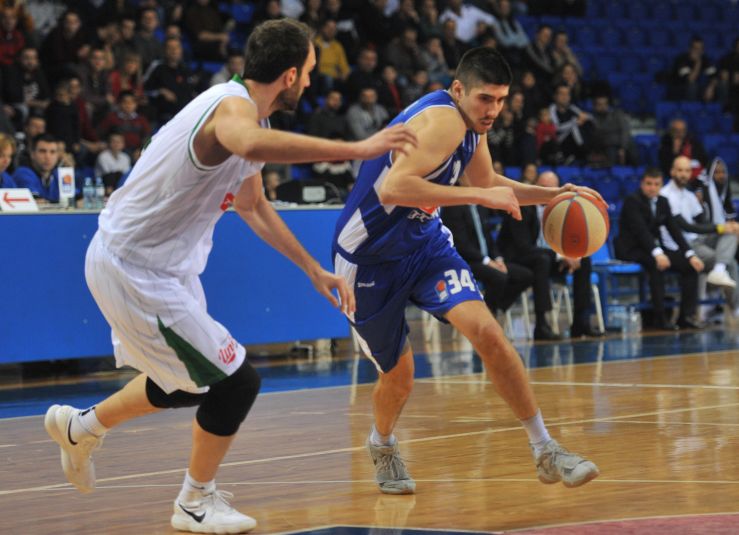 Danilo Nikolic (Photo: Buducnost VOLI)
ABA League Round 6, Monday, 5.11.2018:
BUDUĆNOST VOLI - PETROL OLIMPIJA
Where? S.C. Morača, Podgorica
When? 21:00
Story of the game: This week, Monday night brings us the clash of two old rivals. It's Budućnost VOLI vs. Petrol Olimpija!
These two teams have a long history of facing each other in the regional championship, while their head to head score in Podgorica is pretty interesting. Petrol Olimpija have so far collected 6 away wins against Budućnost VOLI, but they scored their last triumph 5 years ago! Since then, Budućnost VOLI have written down 4 consecutive home wins in this rivalry.
Now, both sides will be quite motivated to seize the win, as they want to bounce back after suffering unpleasant defeats last weekend. Petrol Olimpija were defeated by Cibona, despite being 6 points ahead on 14 seconds before the end, while Budućnost VOLI suffered a shocking away defeat against Cedevita, after dropping a 14-point lead in the last quarter.
Match-up in focus: Nemanja Gordić is the man who leads this team of Budućnost VOLI and if he is in the right rhythm then everything is much easier for the Blue squad. Same thing can be said for Jan Špan, an excellent scorer whose 3-pointers have turned out to be crucial for Petrol Olimpija so many times. We are about to see who will be better in leading his team this time.
Head to head in regional league: In total 14:16; In Podgorica 9:6.