Zadar stormed through Zagreb
Monday, 19. November 2018 at 17:58
What a night for Zadar, who defeated their arch rivals Cibona by 97:66 on the road!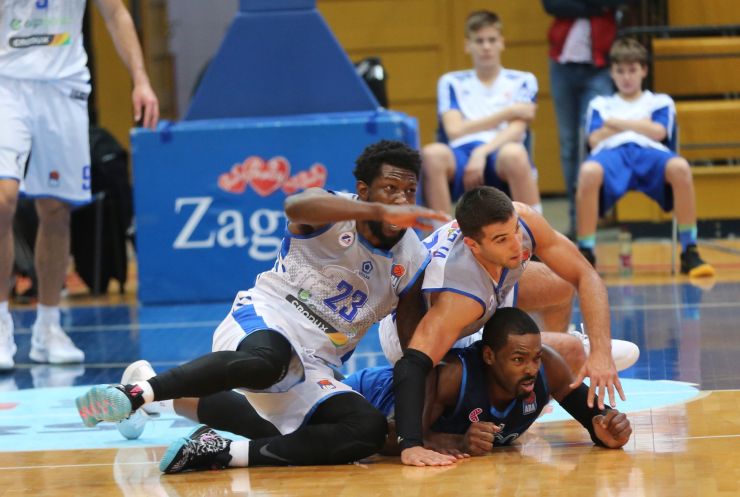 (Photo: Cibona/Z. Baksaj, D. Vranar, G. Lausic)
ABA League Round 8, Monday, 19.11.2018:
Cibona - ZADAR 66:97 (18:33, 17:20, 13:21, 18:23)
Game recap: Zadar's fans will remember this November 19, 2018 for a long, long time, because on very this day their team defeated arch rivals Cibona on the road by – 97:66!!! On top of that Zadar now have the same overall score as Cibona and they have rejoined the race for the ABA Playoffs.
Key moments: Just look at the score after the 1st quarter. It was 33:18 for Zadar! The visitors dominated this match from the very start and they haven't lost control until the end.
Man of the match: Luka Božić! This guy is just sensational in the ongoing season. Zadar's star player finished the match with 22 points, 10 rebounds and 3 assists, while his overall index rating was 36. And guess what – He is the MVP of the round for the 3rd time in the last 4 weeks!
Can't trick the stats: Cibona just had an awful shooting night. They were 0/14 for 3 points in the first half. Enough said.