The champions rolled over Zadar in Višnjik
Monday, 26. November 2018 at 18:00
The reigning ABA League champions Budućnost VOLI have demonstrated their stength in the game on the road in Višnjik against Zadar.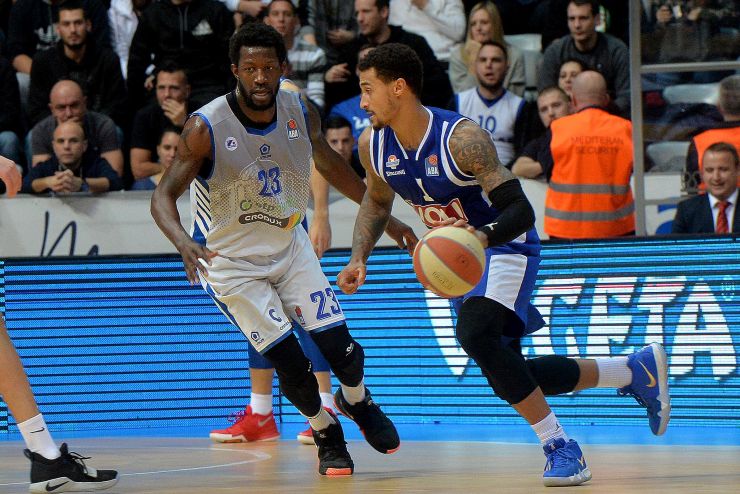 Edwin Jackson (Photo: Zadar/Zvonko Kucelin)
ABA League Round 9, Monday, 26.11.2018:
Zadar - BUDUĆNOST VOLI 69:89 (16:25, 14:19, 17:22, 22:23)
Game recap: On Monday night, Zadar were hosting Budućnost VOLI at home in Krešimir Ćosić Sports Hall in Zadar. And even though many have been expecting an exciting clash, due to a great shape of both teams lately, it just did not happen, as the guests have pulled away significantly already in the first half of the clash and secured a pair of points early in the game. For Budućnost VOLI this is the seventh win of the season, which ties them in the second place with Mega Bemax. Zadar continue their season with three on their record which places them in the lower half of the ABA League standings before the national teams windows break.
Key moments: Budućnost VOLI reached their 23-point lead (39:16) already in the second quarter and the battle for a pair of points was over. The guests went on a 14:0 run in the opening five minutes of the second quarter, after winning the first quarter 25:16, which turned out to be crucial for the outcome of the game.
Man of the match: Edwin Jackson was crucial for the success of the Budućnost VOLI, as he scored 16 points, while adding 5 assists, 2 rebounds and a valuation of 18. He is our man of the match.
Can't trick the stats: Budućnost VOLI simply shined this season, as they scored 16 three-pointers, which is the season high for all teams in the ABA League so far. With 59.3 success rate from the 3-point line (16/27) they simply cracked the opponents.