Spars celebrate 10th win of the season in Mostar
Thursday, 10. January 2019 at 19:27
On the road in Bijeli Brijeg sports Hall in Mostar, Spars have beaten Zrinjski and celebrated their 10th win of the currenty ABA League 2 season.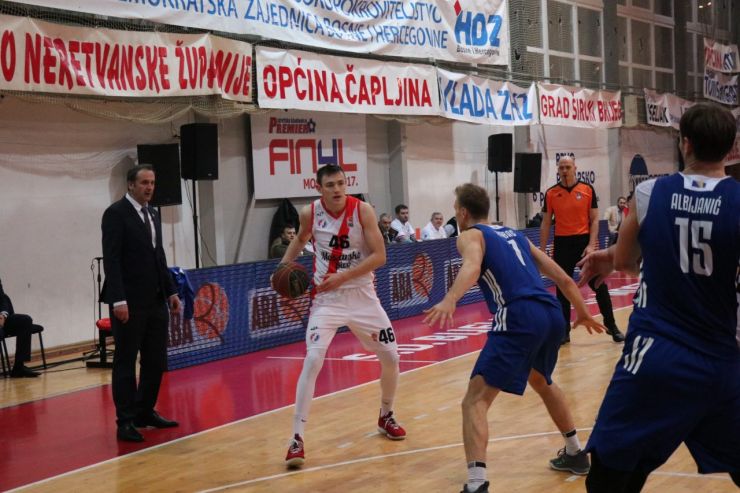 Marko Ramljak (Photo: Zrinjski/Ivica Mucic)
ABA League 2 Round 15, Thursday, 10.1.2018:
Zrinjski Mostar - SPARS 68:83 (16:22, 19:21, 17:19, 16:21)
Spars have tied themselves in the second place in the ABA League 2 standings with MZT Skopje Aerodrom, as they have beaten Zrinjski on the road in Bijeli Brijeg sports hall in Mostar in the 15th round of the season in the local derby and grabbed their 10th win of the season.
Spars have demonstrated their determination of securing themselves another pair of points already at the beginning, since they have been in front by 6 points (22:16) after first quarter and by 8 at the big break (43:35). In the second half, they have managed to easily control the flow of the game and to celebrate the victory in the end with the final score of 83:68.