Battle for the 2nd spot – Budućnost VOLI vs. Cedevita
Sunday, 20. January 2019 at 11:39
Monday evening is reserved for the match of the round!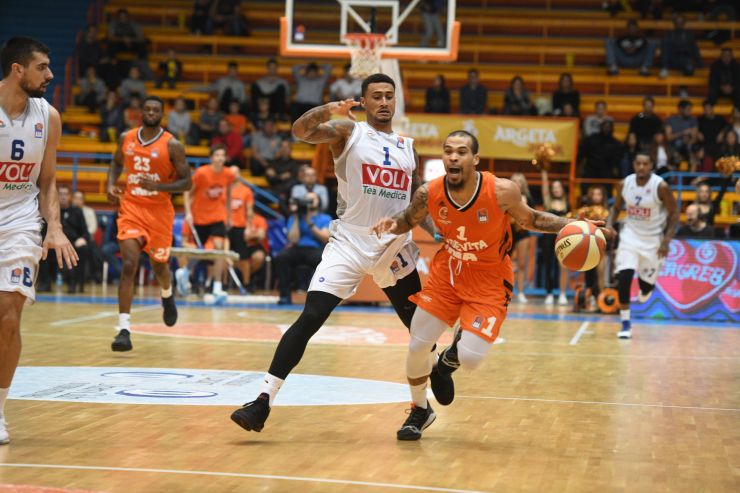 Justin Cobbs (Photo: Cedevita/Marin Susic)
ABA League Round 16, Monday, 21.1.2019:
Where? Sports Center Morača, Podgorica
When? 18:00
Story of the game: Sports Center Morača will host the match of the round this week in ABA League, as Budućnost VOLI are about to face Cedevita.
It's the clash of the two teams who were holding the 2nd and the 3rd position before this round. Cedevita (11-4) are just in front, thanks to their amazing 9-win streak in the regular season which hasn't been broken yet. On the other side, Budućnost VOLI (10-5) are also in a good rhythm as they won the previous 2 games in ABA, while on top of that they defeated the reigning European champions Real Madrid couple of days ago in EuroLeague.
What is important to know is that Cedevita defeated Budućnost VOLI in the first part of the season by 63:58, which means that the Podgorica side will now chase a 5+ win in order to have a better head to head score against the Zagreb troops.
Whether you are cheering for the Blue or for the Orange side, this game is something you certainly do not want to miss.
Match-up in focus: Norris Cole (Budućnost VOLI) vs. Jacob Pullen (Cedevita). Oh, this match-up is indeed something special. These two guys are simply amazing scorers and can win the game single-handedly if they are having a good day. To make everything even more interesting, they are playing at the same position, so they will be having a direct duel down on the court of Sports Center Morača.
Head to head in the regional league: In total 12:15; In Podgorica 10:4.