The ABA Playoffs show is moving to Zagreb – Cedevita vs. Budućnost VOLI
Sunday, 24. March 2019 at 11:40
It's time for Game 1 in the Orange 'n' Blue clash!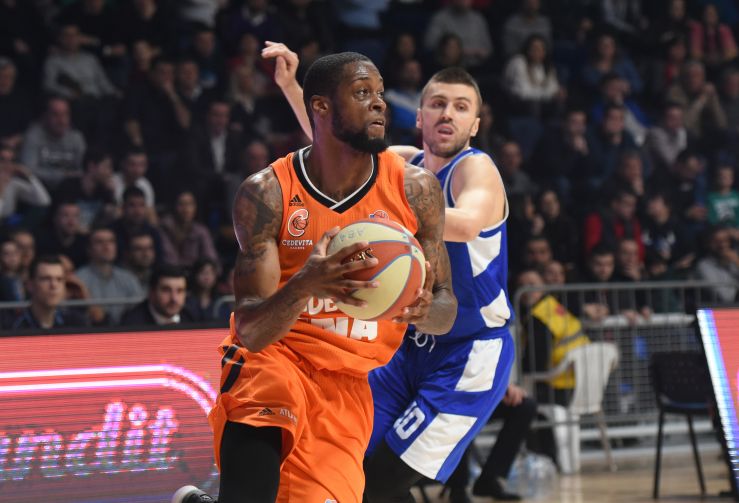 Elgin Cook (Photo: Buducnost VOLI)
ABA League Semi-finals, Round 1, Monday, 25.3.2019:
Where? Dražen Petrović Hall, Zagreb
When? 19:00
Story of the game: After witnessing a truly spectacular opening of the 2019 ABA Playoffs in which Crvena zvezda mts defeated Partizan NIS in overtime, the Semi-Finals show is now moving to Zagreb where Cedevita will host Budućnost VOLI in Game 1 of this series.
Cedevita have fought hard in the last couple of weeks of the regular season to keep the 2nd spot on the standings in order to have the home court advantage in the semis. And now it is time for their fans to show how much the home court advantage is valuable in this kind of games. It is expected that Dražen Petrović Hall will be fully packed on Monday evening, which means that the Orange troops will have a huge support in their attempt to beat the reigning champions.
On the other side, Budućnost VOLI need at least one away win to advance to the 2019 ABA Finals and their plan is to take it already at the start of the series. The reigning ABA League champions had the whole weekend to recover from the 2-game EuroLeague week, they are already used to play big games and be quite sure that the Blue side will be ready for the upcoming match.
So far in this season Cedevita and Budućnost VOLI have played two games and each side has triumphed at home court.
It is also interesting to mention that Cedevita and Budućnost VOLI have already faced each other twice in the regional league semi-finals. Back in the 2014/15 season, Cedevita prevailed by 3-2 in wins in one of the most exciting series ever played in ABA League. In the previous season Budućnost VOLI defeated Cedevita by 2-1 in wins in the semi-finals.
Match-up in focus: Jacob Pullen (Cedevita) vs. Norris Cole (Budućnost VOLI). We are here talking about two amazing point guards, who are some of the best scorers in the entire league. We are about to see who will be better on Monday evening.
Head to head in the regional league: In total 15:13; In Zagreb 11:2.