FMP better than Mega Bemax in clash of talents
Friday, 11. October 2019 at 20:00
In the opening game of the ABA League Round 2, FMP have prevailed over Mega Bemax at home in FMP Arena in Belgrade.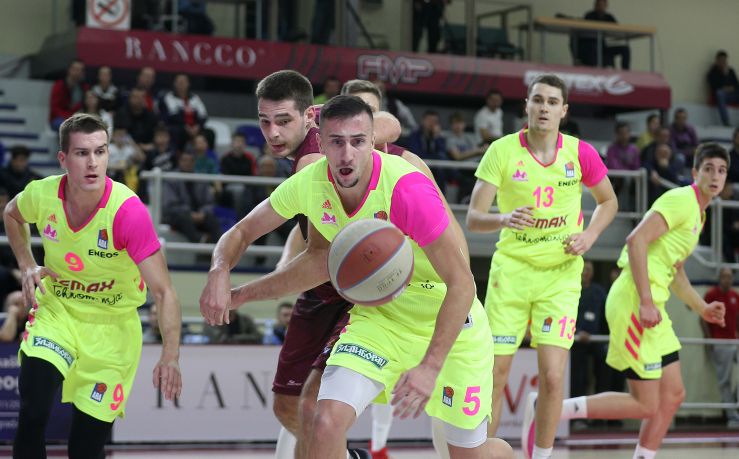 Edin Atic (Photo: FMP)
ABA League Round 2, Friday, 11.10.2019:
FMP - Mega Bemax 98:79 (20:21, 34:19, 19:20, 25:19)
Game recap: The city clash of two young, talented squads of Belgrade has opened the ABA League Round 2 and the game did not disappoint as it was full of attractive plays on both ends of the court. However, FMP turned out to be the better of the two squads this time and this win puts them atop of the standings with perfect outcome from their first two games of the ABA League season. On the other end, this was the second defeat of Mega Bemax in the opening two rounds of the season and they will need to improve their shape in order to stay in touch with the middle of the standings as the season will go on.
Key moments: The opening quarter gave us an even performance and Mega Bemax, which were in front for the majority of the opening ten minutes, led by a point entering the second period. However, FMP simply shined in the second quarter, in which alone they have scored 34 points, whilst allowing only 19 to Mega Bemax. They have crossed the 50-point milestone by halftime and led 54:40 at the big break. As it turned out, Mega Bemax simply did not manage to bounce back in the second half.
Man of the match: Big man Duop Reath shined for FMP, as he led the team to the victory with 23 points, 5 rebounds, 1 assist, steal and block each and a valuation of 28 in 25 minutes spent on court. He is our man of the match.
Can't trick the stats: Mega Bemax had 22 turnovers, which is simply too much to win a game at the ABA League level and FMP had only 10. This is what decided the winner this time.