Who will triumph in Bar?
Friday, 11. October 2019 at 11:59
The clash of two highly ambitious and experienced teams will take place in Bar on Saturday night in Topolica Sports Hall in Bar.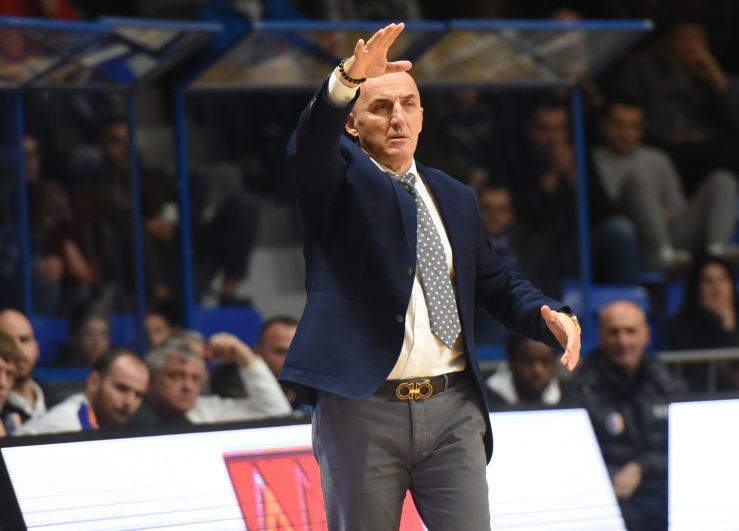 Mihailo Pavicevic (Photo: Buducnost VOLI)
ABA League Round 2, Saturday, 12.10.2019:
Where? Topolica Sports Hall, Bar
Where? 20:00
Story of the game: After a summer break, ABA League basketball is coming back to Bar and an interesting match is here for the home fans, as brand new Mornar squad will be facing ambitious and experienced team of Igokea.
Mornar have opened their season in accordance with their desires, as they have managed to qualify for the Basketball Champions League and afterwards won their ABA League premiere last round on the road in Zagreb.
On the other side, Igokea demonstrated a brave performance in great atmosphere at home in the opening round against Partizan NIS, but just lacked a bit of luck in order to celebrate a victory. They will now try to do it against Mornar in order not to be left empty-handed after two rounds played.
So, what will the conclusion of the clash be? Second win for Mornar or first for Igokea?
Match-up in focus: Jacob Pullen against Aleksandar Cvetković! This will be the main match-up in the limelight, as Jacob Pullen has been shining for Mornar at and before the season's beginning and Aleksandar Cvetković has demonstrated that he could easily become Igokea's main offensive weapon this season. In the first round, Pullen has led the way in scoring for Mornar with 21 points, while Cvetković was the second best at Igokea with 16. When it comes to assists, both of them have been second best at their teams, with Pullen dishing out six and Cvetković three. How will it turn out when they face one another?
Head to head in the regional league: In total 3:3; In Bar 2:1.