Krka down Zadar on the road
Monday, 14. October 2019 at 17:58
The boys from Novo mesto have once again triumphed in Krešimir Ćosić Hall!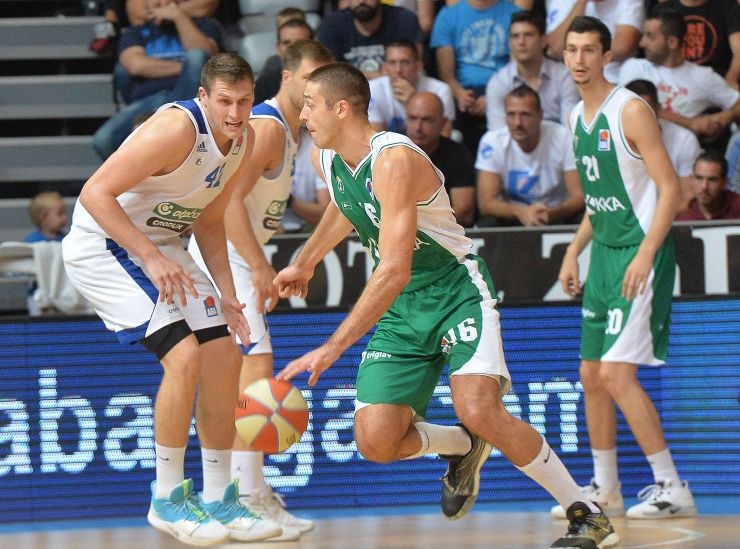 Marko Josilo (Photo: Zadar/Zvonko Kucelin)
ABA League Round 2, Monday, 14.10.2019:
Zadar - KRKA 77:85 (22:19, 19:17, 18:19, 18:30)
Game recap: Krka definitely enjoy playing in Zadar! The boys from Novo mesto triumphed in Krešimir Ćosić Hall this Monday evening, while this was their 4th consecutive win at Zadar's home court. Also, this was Krka's 7th win against Zadar in their last 8 duels in ABA League.
Key moments: The score was tied 74:74, with two minutes left on the game clock, while then Krka made the crucial 5:0 run. Dalibor Đapa made two free throws to give the visiting team the lead – 76:74, while then Glenn Cosey made the most important three-pointer in the entire game for 79:74. Krka had no troubles staying in front in the rest of the match.
Man of the match: Well, this was the team win for Krka. But, if just one player has to take the MVP award, then it should be Glenn Cosey because of that big 3-pointer he made in the crucial moment.
Can't trick the stats: Rebounds! Krka had 10 more rebounds than Zadar this evening. It is also important to point out that the away team made 9 offensive rebounds.