Battle at noon – Mega Bemax host Budućnost VOLI
Saturday, 02. November 2019 at 12:10
This Sunday we start with ABA League show much earlier than before.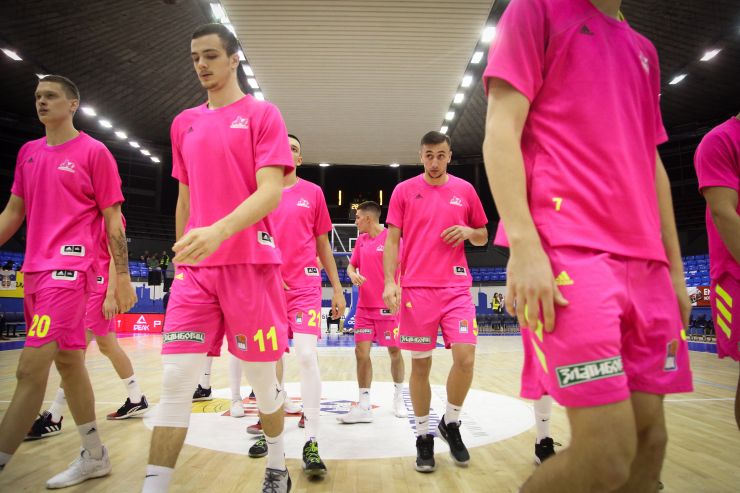 Mega Bemax team (Photo: Mega Bemax/Ivica Veselinov)
ABA League Round 5, Sunday, 3.11.2019:
Where? Ranko Žeravica Sports Hall, Belgrade
Where? 12:00
Story of the game: This Sunday we start with ABA League show much earlier than before, as Mega Bemax and Budućnost VOLI will play their game at noon!
The two sides have quite the opposite season record so far. Mega Bemax have won just one game in the previous four rounds, while Budućnost VOLI have lost just one game in the same period. Still, the home team had the whole week to prepare for the upcoming game, while Budućnost VOLI had to play another tough EuroCup game couple of days ago.
As far as the head to head score in concerned, Budućnost VOLI have won the last 6 games against Mega Bemax in ABA League. The last time Mega Bemax defeated Budućnost VOLI was in that famous 2015/16 semi-final series, when the boys coached by Dejan Milojević stunned the Blue team and qualified for the ABA Finals.
Match-up in focus: Edin Atić is slowly picking up the pace and he has been one of the best players of Mega Bemax in the past couple of games. At the same time, Luka Božić was pretty impressive in the last round and Budućnost VOLI fans certainly hope that the latest addition to their team can continue with good performances. Atić and Božić play at the same position, so they will have a direct duel in Sunday's game.
Head to head in the regional league: In total 4:10; At Mega Bemax home court: 3:4.