Battle for the Playoffs zone – Koper Primorska host FMP
Friday, 22. November 2019 at 11:00
In the opening game of the ABA League Round 8, Koper Primorska will be hosting FMP in the battle for a spot in the Playoffs zone!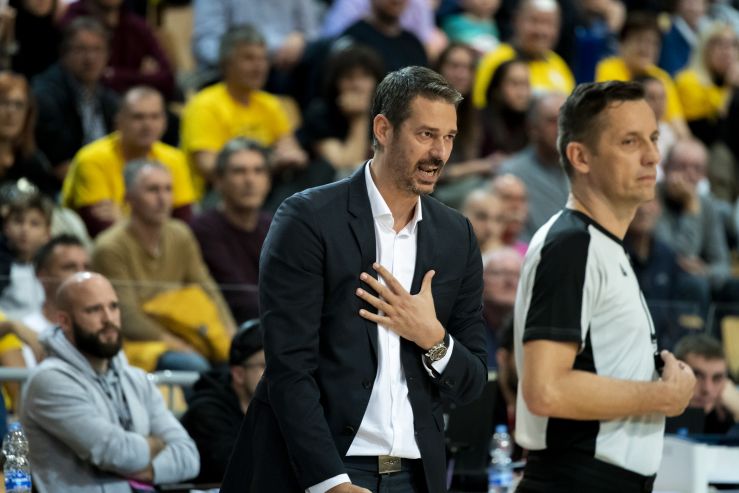 Jurica Golemac (Photo: Koper Primorska/Ziga Mikeli)
ABA League Round 8, Saturday, 23.11.2019:
Where? Bonifika Arena, Koper
Where? 18:00
Story of the game: Another festival of basketball is coming to Koper, as the home side Koper Primorska will be hosting FMP in a battle of two teams that wish to preserve their spot near the very top of the ABA League standings.
Not many of basketball fans did expect the ABA League newcomers of Koper and the young, but talented Belgrade squad in such a position after seven rounds of the regional competition season, but they are right now placed at the third position in the standings, together with Partizan NIS and they have only suffered two defeats in the opening seven rounds.
And that's not all, since they are facing each other, team that would win this game will be staying in the Playoffs zone after eight rounds as well!
Right now, it seems like Koper Primorska are in a bit better shape than FMP. They have won four of their last games and have been victorious in the last round. On the other side, FMP have won three of their last five games and have lost in their last ABA League encounter.
How will it be this time?
Match-up in focus: Lance Harris against Aleksa Radanov! Who will shine brighter this time? Both of them are the top scorers and third best rebounders of their teams. While Harris is averaging 17 points and 4.3 rebounds per game in the regional competition, Radanov is averaging 13.9 points and 4.7 rebounds per game. An exciting match-up is coming up in Bonifika Arena on Saturday night!
Head to head in the regional league: 0:0.