Partizan NIS stronger than Mega Bemax
Friday, 06. December 2019 at 20:00
Partizan NIS have achieved their seventh win of the season by beating Mega Bemax on the road in Ranko Žeravica Sports Hall and strengthened their position in the Playoffs Zone!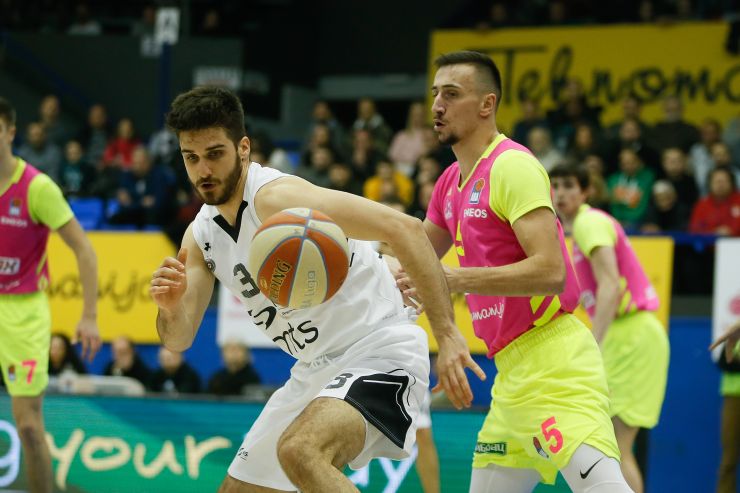 Rade Zagorac (Photo: Mega Bemax/Ivica Veselinov)
ABA League Round 10, Friday, 6.12.2019:
Mega Bemax - PARTIZAN NIS 77:98 (27:22, 24:27, 15:17, 11:32)
Game recap: Partizan NIS keep on grinding and strengthening their position near the very top of the ABA League standings! The black and white have prevailed over Mega Bemax on the road in Belgrade thanks to their excellent last quarter and achieved their seventh triumph in the regional competition, which will put them at least on the third place, if not even second after eleven rounds played. On the other side, Mega Bemax continue their season with two victories on their record and still have a lot of work to do in order to achieve their goal of escaping the danger zone near the very bottom of the standings.
Key moments: When the teams entered the final quarter, the score was still tied at 66:66. However, as the last period began, Partizan NIS pushed up the tempo on defense and allowed only 3 points to Mega Bemax in the opening six minutes and a half of the quarter, while scoring 21 in the same period of the time, which put them up by 18 points (87:69), with only 210 seconds remaining on the game clock. The outcome of the battle was decided.
Man of the match: Rashawn Thomas has shined once more for Partizan NIS, as he had 16 points, 8 rebounds, 5 assists, 2 blocks, 1 steal and a valuation of 30 in less than 28 minutes spent on court. He is our man of the match!
Can't trick the stats: Partizan NIS have demonstrated a high level of team play, as they have dished out no less than 24 assists. In comparison Mega Bemax had only 14. See the difference?