Mornar grab the away win in Novo mesto
Saturday, 07. December 2019 at 20:49
The boys from Bar are back on the winning track.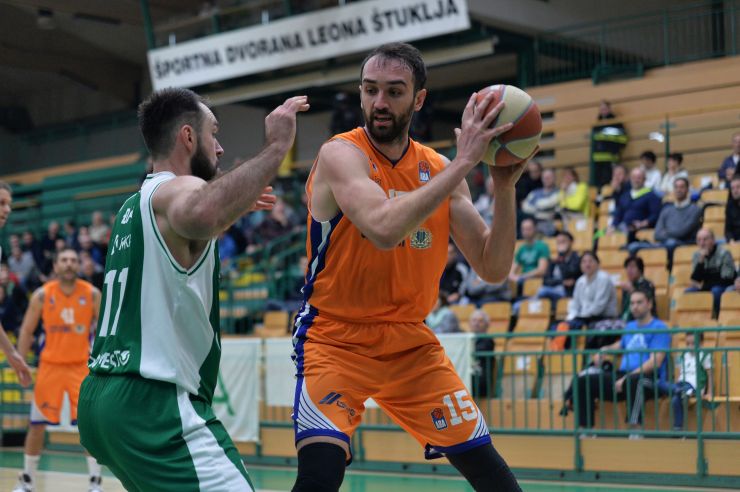 Mirza Begic (Photo: Krka/Drago Perko/kosarka.si)
ABA League Round 10, Saturday, 7.12.2019:
Krka - MORNAR 67:76 (15:22, 10:18, 20:22, 22:14)
Game recap: After losing the big local derby against Budućnost VOLI last weekend in a thrilling ending, Mornar needed something to regain their confidence. And they found that "something" this Saturday evening in Novo mesto where they defeated Krka on the road. Mornar have been in front throughout the whole match and despite having some problems in the last quarter they managed to keep their lead and to take the valuable away win.
Mornar have improved their season score to 5-5, while Krka are now at 4-6.
Key moments: The visitors had a 15-point lead at the halftime – 40:25, while they even managed to increase their lead in the 3rd quarter – 62:45. Still, the last 10 minutes of this game was everything but a walk in the park for Mornar troops. Just out of nowhere Krka made a 12:0 run and reduced the gap to 7 points – 66:59! Unfortunately for the home side, Jacob Pullen was there to save the day for Mornar. Pullen made the key 2-pointer to stop the run of the home team, while couple of moments later Milko Bjelica scored both free-throws to bring the double-digit lead back to the away side – 70:59.
After that there was simply not enough time for Krka to make another comeback attempt.
Man of the match: Although Milko Bjelica has played his best game so far in the season – 20 pts, 6 rebounds, the MVP award goes to the hands of his teammate Jacob Pullen. Mornar's starting shooting guard scored 21 points including that key lay-up in the final quarter which sealed the win for the away team.
Can't trick the stats: This was the clash of the two teams who were leading the 3-pointers list before this round. Still, one of them definitely did not have the best shooting night. While Mornar made 7 three-pointers out of 19 attempts, Krka also made 7 threes… but out of 29 attempts. That's just too many missed shots.