FMP and Krka open the second half of the Regular Season
Thursday, 19. December 2019 at 11:00
In the opening game of the ABA League Round 12, FMP will be hosting Krka in FMP Arena, Belgrade.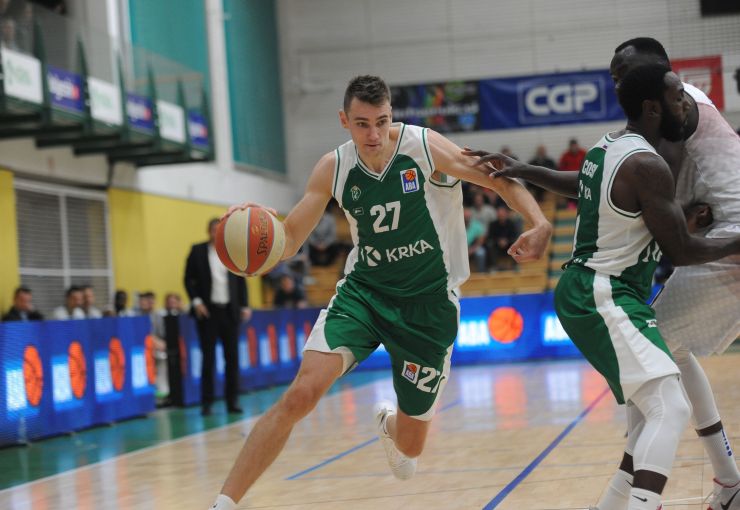 Ivan Ramljak (Photo: Krka/Drago Perko/kosarka.si)
ABA League Round 12, Friday, 20.12.2019:
Where? FMP Arena, Belgrade
Where? 16:00
Story of the game: FMP and Krka will be the two squads to open the second half of the ABA League regular season with the clash in Belgrade. And a lot is at stake as the two teams will be battling one against another.
After a big win against Budućnost VOLI, FMP wish to continue in the same rhythm and go on a winning streak, since the Playoffs race is still open for them, as they are only one win short of a Top 4 place.
On the other side, Krka have started the game perhaps even above their expectations, but their performances have slowed down recently and they are on a 3 games long winless streak. However, with 4 triumphs already on their record it is clear that a new triumph would keep them firmly in the safe spot in the middle of the ABA League standings.
Tradition right now goes in favour of FMP, as they have won all four games against Krka in the regional league's history so far. Will this continue?
Match-up in focus: We will have an interesting encounter at the position of the point guard, as Stefan Pot of FMP will be facing Glenn Cosey. Both of them are currently the true floor generals of their squads, as both of them are the top scorers of their teams, Pot averaging 5.7 assists per game and Cosey 4.2 assists per game. On the other hand, Cosey is Krka's top scorer with 15.4 points scored per game, while Pot is averaging 7.1 points per game for FMP. Who will prevail in their battle this time?
Head to head in the regional league: In total 7:2; In Belgrade 4:0.