Sutjeska grab the away win in Novi Pazar
Wednesday, 18. December 2019 at 17:58
The Nikšić troops made another step toward the ABA 2 Playoffs.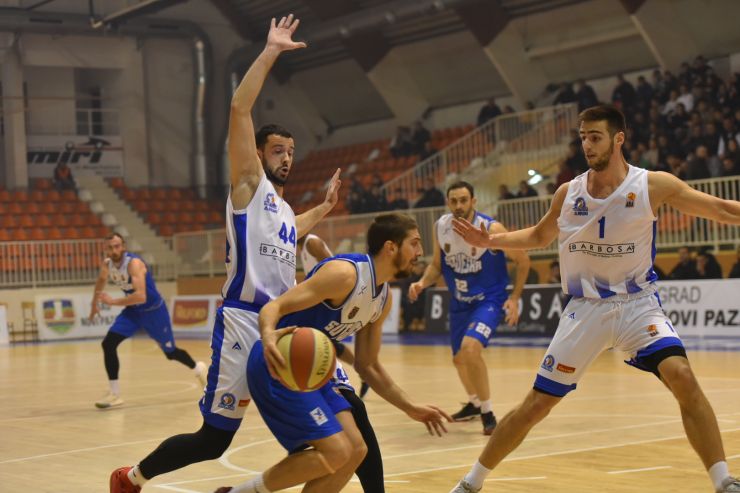 (Photo: Novi Pazar/Senko Zupljanin)
2019/20 ABA League 2 Regular Season, Round 12, Wednesday, 18.12.2019:
Novi Pazar - SUTJESKA 79:83 (14:26, 28:13, 17:25, 20:19)
Nikola Pavlićević and Ismet Sejfić were the heroes of Sutjeska this Wednesday evening as two of them led the Nikšić troops toward the big away win in Novi Pazar. Pavlićević was the team top scorer with 28 points, while Sejfić scored the crucial 4 points for the visitors in the last minute which decided the winner.
The score was all tied – 77:77, with less than a minute left on the game clock. And then, on 37 seconds before the end, Ismet Sejfić scored such an important 3-pointer to put Sutjeska in front – 80:77. On the other side of the court today's best player of Novi Pazar Nikola Korać missed a 3-pointer, while just couple of moments later Ismet Sejfić made one free-throw to seal the win for Sutjeska.
Sutjeska now have the overall score of 7-5, while Novi Pazar are at 4-8.