Washington and Perković led Split toward a convincing win
Thursday, 26. December 2019 at 19:58
James Earl Washington III dished 16 assists which is the 2nd best score ever in ABA League 2!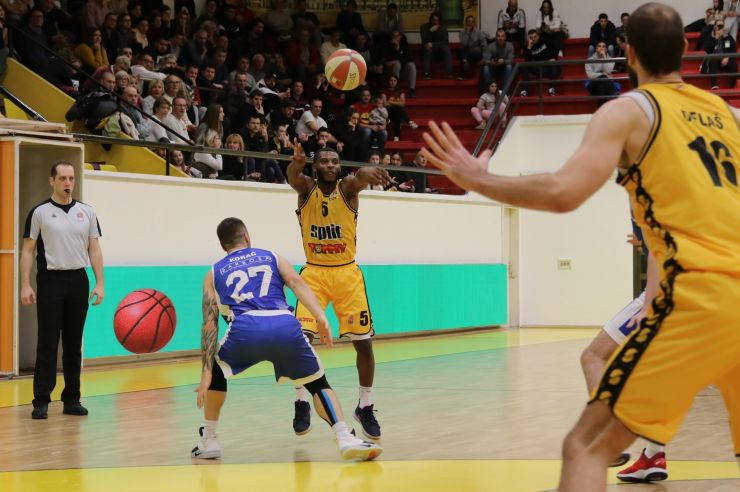 James Earl Washington III (Photo: Split/Ivica Cavka)
ABA League 2 Round 13, Thursday, 26.12.2019:
SPLIT - Novi Pazar 116:81 (20:12, 34:28, 27:27, 35:14)
What a performance by Split! The Yellow troops scored no less than 116 points and defeated Novi Pazar in the last match of Round 13.
This game will stay remembered by a fantastic performance of Split guard James Earl Washington III who scored 19 points and dished 16 assists! That is the 2nd best score ever in ABA League 2, as only Žan Mark Šiško made more assists in a single game in this competition – 17.
It is also worth mentioning the performance of Split shooting guard Toni Perković wh finished the match with 23 points and 6 rebounds.
Washington and Perković are also the two players with the highest index rating in this round. Washington collected 37 index points and he will pick up the MVP of the round award, while Perković had the overall valuation of 33.
Split now have the overall score of 6-7, while Novi Pazar are at 4-9.