Igokea beat Cedevita Olimpija on the road in Stožice
Sunday, 05. January 2020 at 12:00
In their first game in the 2020, Igokea have prevailed over Cedevita Olimpija on the road in Stožice Arena in Ljubljana.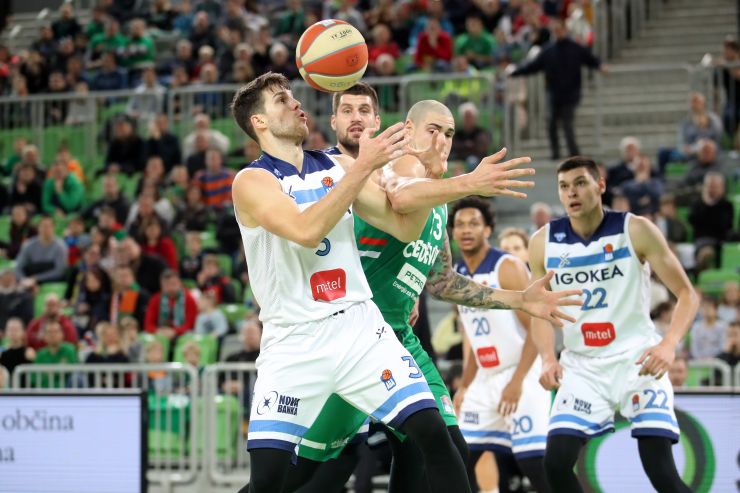 Djordje Simeunovic (Photo: Cedevita Olimpija/Ales Fevzer)
ABA League Round 14, Sunday, 5.1.2020:
Cedevita Olimpija - IGOKEA 78:85 (28:25, 21:21, 14:19, 15:20)
Game recap: Igokea fans will be delighted with the way their squad have started the year 2020, as they have beaten the Top 4 team Cedevita Olimpija on the road in Stožice. This is the fourth win of the season for Igokea, which currently lifts them up with by one win above the very bottom of the ABA League standings. On the other side, Cedevita Olimpija have suffered their fourth defeat of the season and they will continue to battle for the top of the standings after the end of the regular season.
Key moments: It has really been anybody's game until the end of the clash, as both sides were exchanging leads throughout the game. However, Igokea went on a 9:0 run between 3 and a half minutes until the end and a minute before the end, which put them up by 7 points (83:76). That's when the winners of the game were decided.
Man of the match: Former Olimpija player Sava Lešić simply shined as he came back to Ljubljana. He had 27 points (4/6 for 3 points), while adding 8 rebounds, 2 steals, 1 block and a valuation of 31 to his stats. He is our man of the match.
Can't trick the stats: Igokea were shooting 3-pointers 41% (9/22) and Cedevita Olimpija only 30% (8/27). That's what turned the flow of the game their way.