FMP pull off a stunning comeback to beat Cibona at home court
Saturday, 04. January 2020 at 21:00
The Panthers made a 39:9 run in the 2nd half of this match.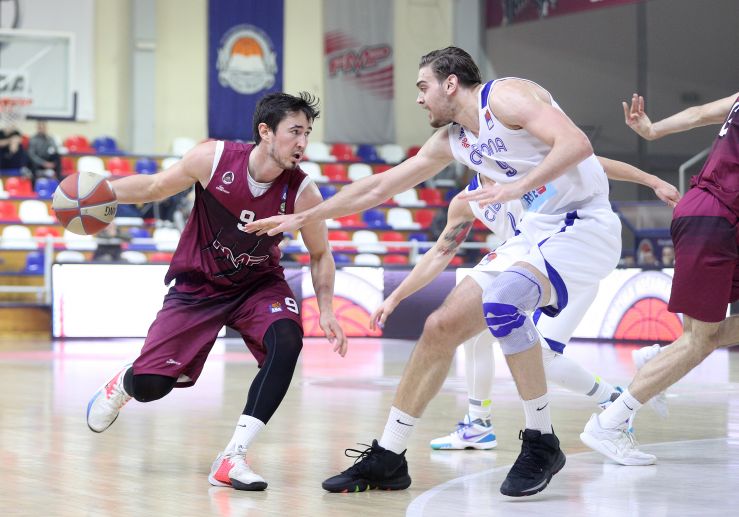 Stefan Pot (Photo: FMP)
ABA League Round 14, Saturday, 4.1.2020:
FMP - Cibona 88:79 (20:18, 15:26, 29:14, 24:21)
Game recap: Well, you do not see this kind of comeback every day. FMP were down by 15 points in the 3rd quarter of the match against Cibona – 37:52, but then the Panthers made a 39:9 run to take a 15-point lead – 76:61, and to win the game! FMP will therefore finish this round at the 4th place with the overall score of 9-5, while Cibona will remain in the bottom part of the standings with the overall score of 4-10.
What is interesting to mention is that FMP still have a perfect home-court record as they have won all 7 home games so far in the 2019/20 season.
Key moments: After 3 minutes in the 3rd quarter, FMP were down by 15 points - 37:52, and the things weren't looking that bright for the home team. But, what happened afterward was something that is really hard to explain. FMP started making shots from all over the court and not just that they have managed to reduce the gap, but they have taken over the lead until the end of the 3rd quarter – 64:58. The Panthers continued in the same rhythm at the start of the 4th quarter and kept increasing their lead all the way until they were up by 15 points – 76:61. After pulling off such an incredible comeback, the home team had no problems staying in front until the end.
Man of the match: Aleksa Radanov is playing really, really good in this season and today he made another brilliant performance. FMP's guard finished the match with 20 points, 6 rebounds and 3 assists, while his overall index rating was 24.
Can't trick the stats: It was that 39:9 run that decided the winner in this match. FMP needed just 10 minutes to crush everything Cibona have been building before that 3rd quarter.