Fourth win in a row for Igokea
Sunday, 19. January 2020 at 17:00
Igokea have edged out Zadar in the 16th round of the ABA League season, on the road in Krešimir Ćosić Arena.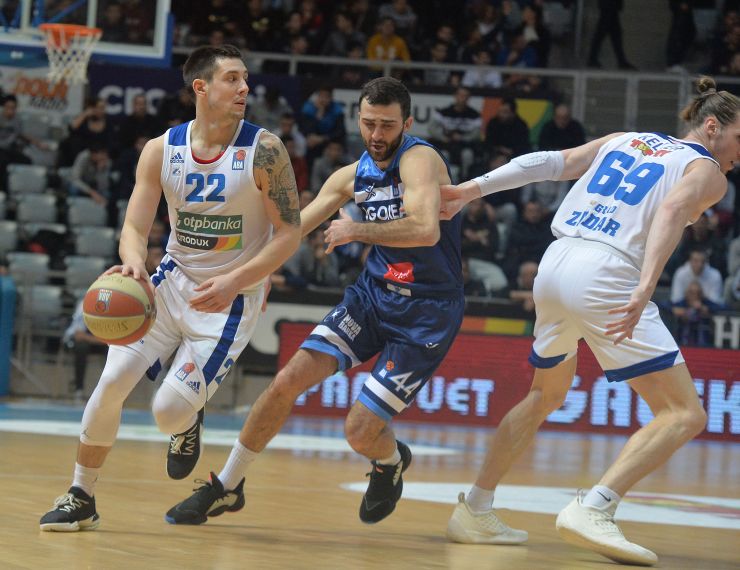 Martin Junakovic (Photo: Zadar/Zvonko Kucelin)
ABA League Round 16, Sunday, 19.1.2020:
Zadar - IGOKEA 81:88 (22:15, 19:22, 23:20, 17:31)
Game recap: In the 16th round of the ABA League season, Igokea have outgunned Zadar, which is their second triumph against Zadar this season. This is the sixth win of the season and their fourth in a row for Igokea, which have now escaped the danger zone at the bottom of the standings, as they are now 3 triumphs above last-placed Mega Bemax and two above Zadar, which are a place above the very bottom.
Key moments: Zadar were up throughout the majority of the game, but when it mattered the most, Igokea took the matters into their own hands. With a bit more than 4 minutes remaining on the game clock, Zadar were still up by 2 points (75:73), but over the next 2 minutes, Igokea went on a 9:0 run, which put them in front by 7 points (82:75), with a bit more than 2 minutes remaining. Zadar did not manage to bounce back anymore until the end.
Man of the match: Big man Đorđe Gagić shined for Igokea, as he had 23 points, 4 rebounds, 3 assists, 2 steals and a valuation of 31 to his stats in 27 minutes spent on court. He is our man of the match.
Can't trick the stats: Zadar had 16 turnovers and Igokea 12 and that's what cost the hosts the victory in the end.