Split score their first away win in the season
Thursday, 16. January 2020 at 16:00
The famous Yellow crew defeated Spars Realway on the road.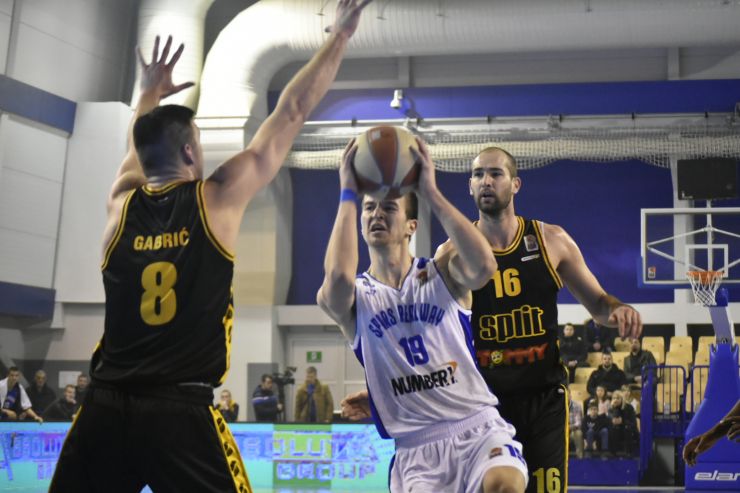 (Photo: Spars/Muhidin Hodzic)
2019/20 ABA League 2 Regular Season, Round 16, Thursday, 16.1.2020:
Spars Realway - SPLIT 81:84 (21:28, 24:23, 21:20, 15:13)
After suffering 7 consecutive defeats on the road in the 2019/20 ABA League 2 regular season, Split have finally managed to break the ice on the away courts. The famous Yellow crew defeated Spars Realway in Sarajevo, therefore picking up a very important win in their race for the Playoffs.
Tomislav Gabrić was the match-winner for Split this evening, as this 24-year old forward made the crucial offensive rebound on 15 seconds before the end of the match when the score was 82:81 for the visitors. Gabrić then got fouled, while he made both free-throws to increase the lead of Split to 84:81.
In the remaining time, Spars Realway forward Nedim Buza made a turnover and the score remained 84:81.
Split now have the overall score of 8-8 and they are holding the 5th place on the standings, while Spars are still all alone at the bottom of the table with the overall score of 3-13.