Cedevita Olimpija face Koper Primorska in another battle for the Playoffs
Saturday, 25. January 2020 at 13:36
Only one win separates these two local rivals at the moment.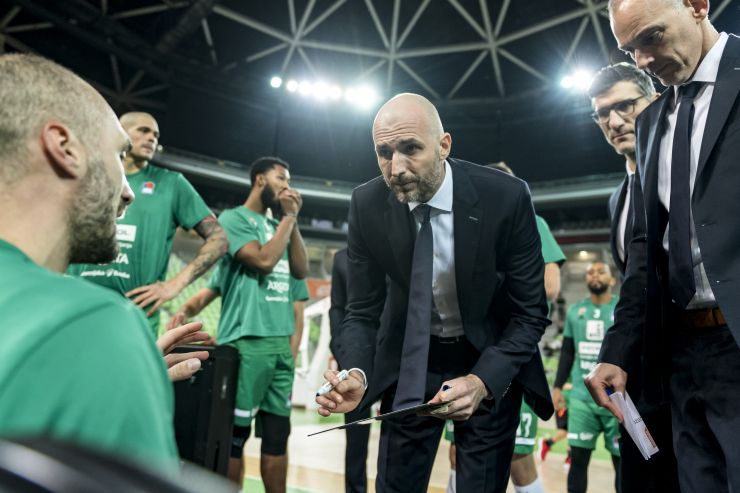 Slaven Rimac (Photo: Cedevita Olimpija/Jurij Kodrun)
ABA League Round 17, Sunday, 26.1.2020:
CEDEVITA OLIMPIJA - KOPER PRIMORSKA
Where? Arena Stožice, Ljubljana
Where? 18:00
Story of the game: If you just take a quick look at the standings, you will realize how important this game is for both sides. Cedevita Olimpija are currently standing at the 4th place with the overall score of 10-6, while Koper Primorska are in the group of three teams who are knocking at the doors of the Playoffs zone with the overall score of 9-7.
Cedevita Olimpija have suffered 3 defeats in a row in the 2019/20 ABA League regular season, each of them in a pretty shocking way. Therefore, the Dragons are now in a must-win situation, as they need to regain confidence as soon as possible.
On the other side, after suffering 4 consecutive defeats in the 2nd part of the 2019/20 ABA League regular season, Koper Primorska bounced back on the winning track last weekend with the home win against Krka. The Tigers have therefore kept their Playoffs dream alive, while if they win the upcoming match they will once again become a major player in the race for the Top 4 spots.
Match-up in focus: As Ryan Boatright left the team, Codi Miler-McIntyre will have to take even more responsibility for Cedevita Olimpija down on the court. Codi is the team top scorer at the moment, while he will now confront Koper Primorska starting point guard Nejc Barič, who had some pretty good displays in the 2nd part of the regular season.
Head to head in the regional league: In total 1:0; In Ljubljana 0:0.