MATCH OF THE ROUND: Two impressive offenses face each other in Bar - Mornar vs. FMP
Saturday, 25. January 2020 at 14:05
Whoever wins the upcoming match will significantly increase its chances of reaching the Playoffs.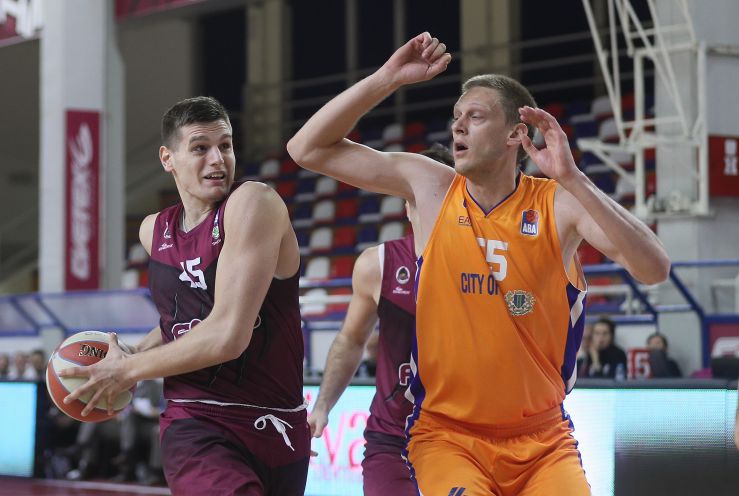 Stefan Djordjevic (Photo: FMP)
ABA League Round 17, Sunday, 26.1.2020:
Where? Topolica Sports Hall, Bar
Where? 20:00
Story of the game: In this week's match of the round we will have the clash of two teams who have scored the most points so far in the 2019/20 ABA League regular season. It's Mornar vs. FMP!
To make everything even more interesting, we will just add that these two teams have the same overall score at this moment (9-7) and that they are both just a win away from the Playoffs zone.
Mornar await the upcoming match in a much better mood than FMP as the boys from Bar have won the previous two games in the championship, while FMP have suffered two consecutive defeats. Still, the home side has some serious injury problems ahead of the Sunday's match as 3 of their best players might miss the clash against FMP!
Derek Needham, Lance Harris and Jacob Pullen are all undergoing medical treatment and we are about to see if they will be ready for the next match.
On the other side, FMP also have some worries ahead of the trip to Bar, as Marko Jeremić and Marko Radovanović are still recovering from injuries and they might skip the upcoming match.
Match-up in focus: Uroš Luković (Mornar) is by far the best blocker in the league with 38 blocks made only in this season. He has recently joined the ABA League 200+ Blocks club, becoming the only 4th player in the history of the regional competition to make 200+ blocks. Obviously, Luković represents a very powerful defensive weapon for Mornar, while the home team will try to use it in the battle against FMP's 2nd best scorer Stefan Đorđević, who is averaging 12.6 points per game so far in the 2019/20 regular season.
Head to head in the regional league: In total 4:3; In Bar 2:1.