Široki score a huge home win against MZT Skopje Aerodrom
Thursday, 06. February 2020 at 17:59
Široki have moved up to the 3rd place on the standings after defeating MZT Skopje Aerodrom in the match of the round.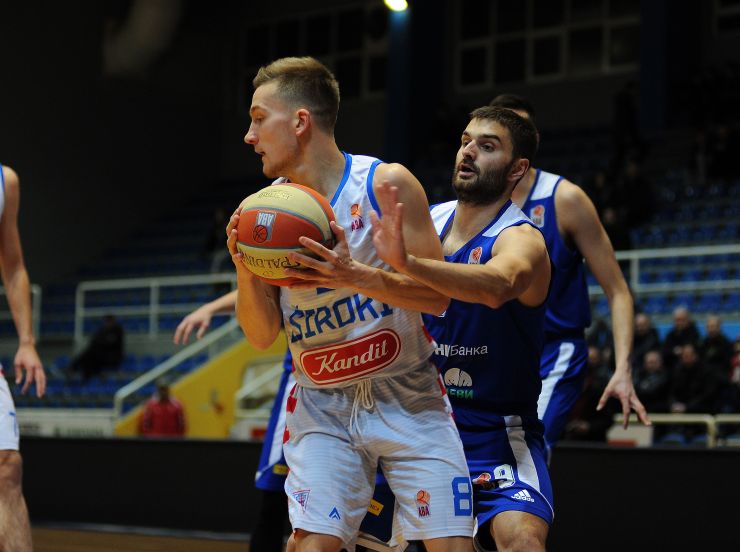 (Photo: Siroki/Domagoj Ledic)
ABA League 2 Round 19, Thursday, 6.2.2020:
ŠIROKI - MZT Skopje Aerodrom 89:77 (27:25, 20:14, 22:22, 20:16)
Široki have made another big step toward the 2020 ABA 2 Playoffs as they defeated MZT Skopje Aerodrom in this week's match of the round. The boys from Široki Brijeg are now holding the 3rd place on the standings with the overall score of 11-8 and they have just one win less than MZT Skopje Aerodrom who are still sitting all alone at the 2nd place with the overall score of 12-7.
And the two sides are all tied in their head-to-head score as each of them scored a 12-point win at home court in the regular season.
In front of 3,000 spectators in Pecara Sports Hall, the home side presented a pretty impressive team performance. Široki had 5 players with double digits, while their top scorer tonight was Dario Drežnjak with 20 points. On the other side, Jabarie Hinds scored 18 points for MZT Skopje Aerodrom.