Zadar win the thriller against FMP
Saturday, 29. February 2020 at 19:59
Zadar have scored a big home win as they defeated FMP in Krešimir Ćosić Hall.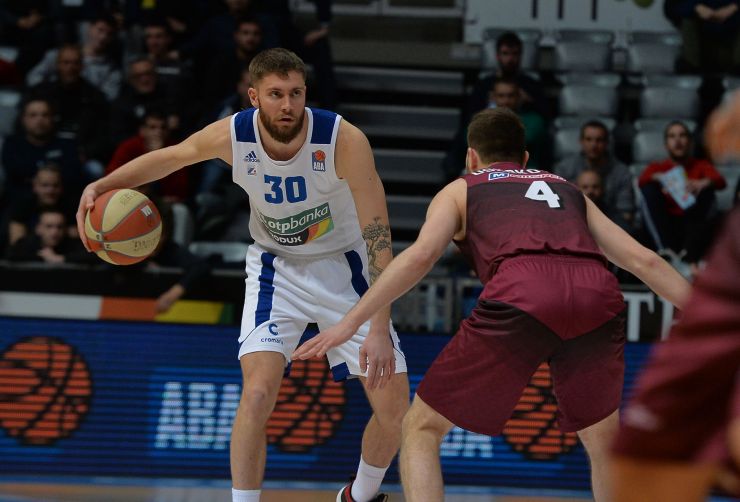 Dominik Mavra (Photo: Zadar/Zvonko Kucelin)
ABA League Round 20, Saturday, 29.2.2020:
ZADAR - FMP 81:76 (17:16, 18:25, 26:18, 20:17)
Game recap: Zadar have scored a big home win as they defeated FMP in Krešimir Ćosić Hall. It is a big win because Zadar have kept their chances to avoid relegation. The boys coached by Danijel Jusup now have 5 wins in their season score, same as Mega Bemax, but the Belgrade crew still have to play their game of Round 20. There is no doubt that the battle for the ABA League status will be very exciting all the way until the last round of the regular season.
At the same time, FMP now have the overall score of 10-10 and despite this defeat they are safely placed in the middle of the standings.
Key moments: Zadar pulled off a major comeback in the 2nd half. The home team were down by 13 points at the start of the 3rd quarter – 35:48, but at the end of the same period Zadar were up by – 61:59! What happened in the meantime? Well, the white & blue side has increased the pace significantly, scoring plenty of easy points as a result of that kind of play.
Still, that was just the intro for the dramatic game ending. The two sides were all tied – 73:73, with 3 minutes left to be played in the 4th quarter. FMP had a chance to take the lead, but they missed a 3-pointer, while on the other side Zadar started their crucial 6:0 run in the next two minutes after which they escaped on a safe distance – 79:73.
Man of the match: Stefan Fundić! This man was literally carrying the whole team on his back. Zadar's big guy finished the match with 27 points and 5 rebounds, while his energy pushed the home team toward the 2nd half comeback.
Can't trick the stats: FMP had problems with turnovers in today's game. The visitors made 15 turovers, which is just too many for a close game like this.