Mornar start their 2020/21 ABA campaign with a road win in Zadar
Friday, 09. October 2020 at 17:59
Mornar have scored a comfortable road win against Zadar on the road in the last match of Round 1.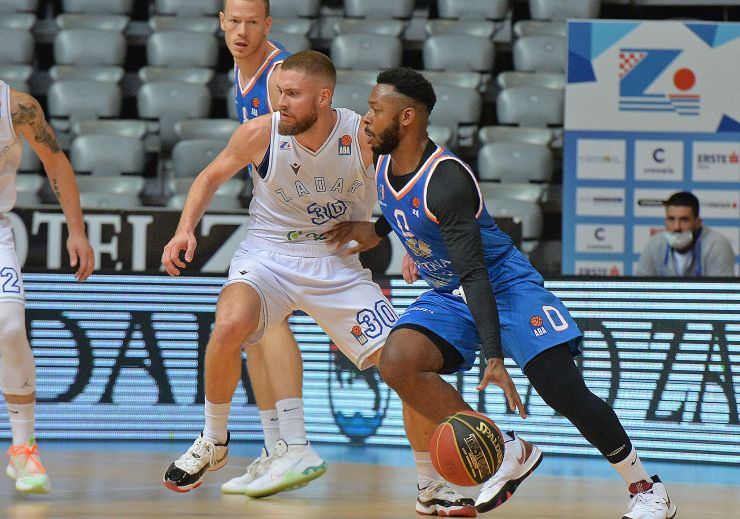 Jacob Pullen (Photo: Zadar/Zvonko Kucelin)
ABA League Round 1, Friday, 9 October 2020:
Zadar - MORNAR 66:82 (14:28, 11:12, 23:23, 18:19)
Game recap: Mornar have started their 2020/21 ABA League campaign with a comfortable road win against Zadar in the match in which the visitors have been in front from the start until the finish. The boys from Bar were simply a lot better than their rivals this evening, while Mornar head coach Mihailo Pavićević will certainly be very pleased with the team performance his players showed on this away day.
It is enough just to write that 10 out of 12 Mornar players scored some points tonight, while 5 of them reached double-digits.
Mornar have therefore increased their winning streak against Zadar to 7 consecutive wins in the regional league.
Key moments: Mornar made a flying start in this match as they were up by 14 points already after the opening quarter – 28:14. It turned out that the first quarter was the crucial period this evening as the visitors haven't had any problems keeping the double-digit lead in the rest of the match.
Man of the match: This is quite hard to decide as Mornar played as a true team. If we take a look at the overall valuation, Derek Needham had the highest index rating in the winning team (17), so let's say that he was the man of the match tonight. Needham finished the match with 10 points and 8 assists.
Can't trick the stats: Zadar have made plenty of changes in their roster last summer and it was obvious in this match that the players need more time to get to know each other. The home team made 15 turnovers tonight and that is the number they will have to reduce in the future.