Jacob Pullen shines as Mornar beat Split
Saturday, 21. November 2020 at 16:59
Mornar managed to come back from a 16-point deficit and to beat Split on the road.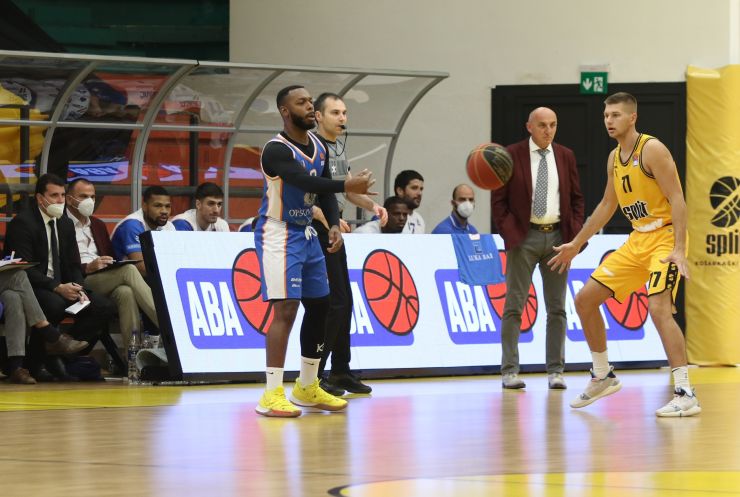 Jacob Pullen (Photo: Split/Ivica Cavka)
ABA League Round 8, Saturday, 21 November 2020:
Split - MORNAR 87:95 (35:21, 15:28, 21:30, 16:16)
Story of the game: Mornar pulled of a major comeback to beat Split on the road and to stay on the winning path in ABA League.
Split played probably their best 10 minutes in this season as they scored 35 points only in the first quarter! The home side managed to increase their lead to 16 points – 48:32 in the middle of the 2nd quarter, however that is when Mornar took over the control over this game. The visitors have reduced the gap to just 1 point already until the halftime – 50:49, while then they scored 30 points in the 3rd quarter to pave the path toward the win.
Mornar have therefore increased their overall score to 5-1, while Split are now at 3-4.
Key moments: On 2 minutes before the end Mornar were up by 2 points – 87:85, while then Jacob Pullen and Isaiah Whitehead scored 4 points combined to seal the win for the visitors. It was Pullen who firstly made two free throws for 89:85, while after that Whitehead made a lay-up to increase the lead of Mornar to 91:85.
Man of the match: Even Split head coach Ivica Skelin admitted at the post-game press conference that Mornar's guard Jacob Pullen was just amazing this evening. Pullen was the game top scorer with 27 points, while his overall index rating was 38!
Can't trick the stats: Despite making 15 offensive rebounds and scoring 87 points in this match, Split have suffered defeat. And the reason for that lies in their defense. The Yellow crew conceded 95 points this evening, which far too many especially when playing at home court.