Mega Soccerbet pull off an unbelievable comeback to beat FMP in overtime
Friday, 25. December 2020 at 18:59
What a game in Belgrade and what a win for Mega Soccerbet!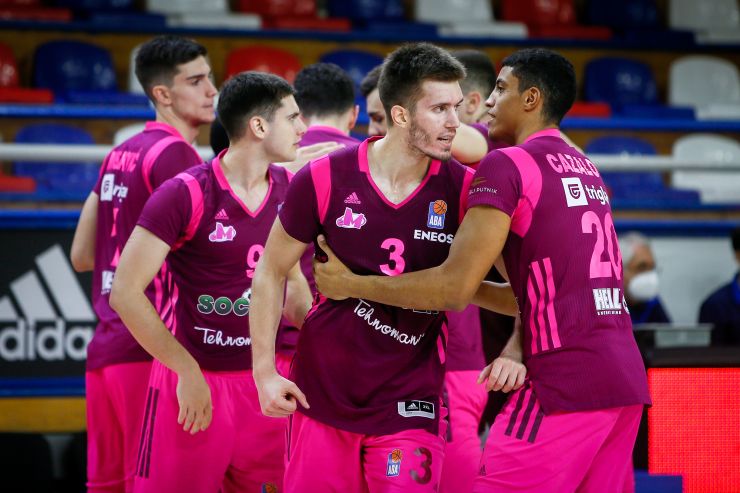 Filip Petrusev (Photo: FMP)
ABA League Round 12, Friday, 25 December 2020:
FMP – MEGA SOCCERBET 91:92 (18:25, 23:12, 17:20, 19:20, 14:15)
Game recap: What a game! This was certainly one of the most exciting games of the season so far, while at the end it was Mega Soccerbet who prevailed over FMP on the road.
Mega Soccerbet pulled off an unbelievable comeback. They were down by 10 points with just three-and-a-half minutes left on the clock in the 4th quarter, while after they managed to take this game into overtime they found themselves down by 9 points with just 3 minutes remaining until the end of the game. But, these Mega's youngsters just never surrender. They somehow managed to return to game once again and to eventually take the precious win.
Mega Soccerbet now have the overall score of 9-3, while FMP are at 2-9.
Key moments: As we have previously mentioned, Mega Soccerbet managed to come back from a 10-point deficit in the final three-and-a-half minutes of the 4th quarter, while then they repeated that stunning comeback in overtime. Mega Soccerbet were down by 86:77 with just 3 minutes left on the game clock, but then the visitors made the crucial 15:2 run to take over the lead! And it was their best player from this season Filip Petrušev who sealed the win for the Pink troops with his 3-pointer just 18 seconds before the end of the match.
Man of the match: Filip Petrušev is simply playing the best basketball of his life. Once again he was the best player of Mega Soccerbet as he finished the match with 25 points and 8 rebounds, while on top of that he scored that clutch 3-pointer late in overtime.
Can't trick the stats: Mega Soccerbet managed to win this game despite making 25 turnovers. Still, they were superior in rebounds as they made 14 rebounds more than FMP, while their team play resulted in making 12 assists more than their rivals.