Which team will bounce back? Mornar or Krka?
Thursday, 25. February 2021 at 11:00
In the opening game of the ABA League Round 19, Mornar will be hosting Krka at home in Topolica Sports Hal, Bar.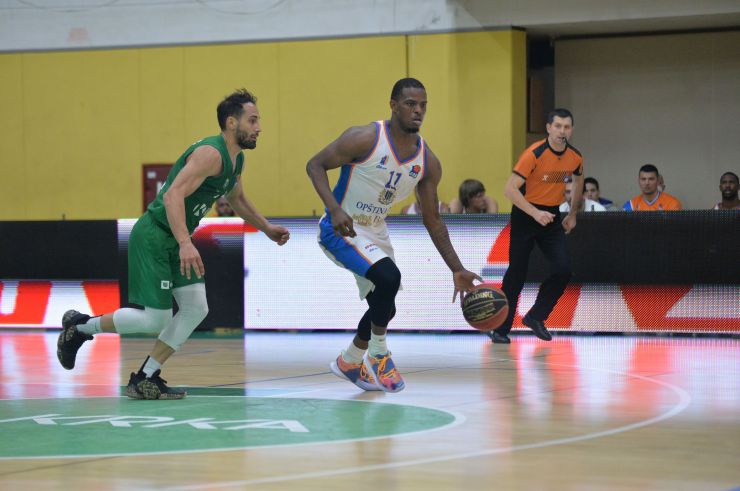 Isaiah Whitehead (Photo: Krka/Drago Perko/kosarka.si)
ABA League Round 19, Friday, 26 February 2021:
MORNAR - KRKA
Where? Topolica Sports Hall, Bar
When? 18:00
Story of the game: In the opening game of the ABA League Round 19, Mornar will be hosting Krka at home in Topolica Sports Hal, Bar.
It will be a game of two squads that need to start winning again following recent defeats in order to stay in a favourable position in the battle to achieve their goals set for this season.
Mornar will be looking to recover from their 18th round defeat on the road in Belgrade against Mega Soccerbet, their 4th of the season and they need to win to maintain a good position in the Playoffs race and keep track with the rest of the Playoffs contenders.
On the other side, Krka are still amongst the teams that are battling to avoid the 13th place that leads into the ABA League Qualifiers for the 2020/21 season. Only Borac, that have 4 wins on their record right now, are holding less triumphs than Krka at the moment and that's why Vladimir Anzulović and his squad need to do everything in their power to end their losing streak.
While Mornar have won 3 of their last 5 games and lost their last one, Krka are currently on a 5 games long winless streak, so it is clear which team is expected to win this one in the eyes of the basketball public. Even more since Krka have never ever won a game in Bar against Mornar.
But, basketball is an interesting sport simply because sometimes even the underdogs write their Cinderella stories. Can this become one of them?
Match-up in focus: Nemanja Gordić or Rok Stipčević? It will be an exciting match-up of two experienced guards, that will be battling head to head in Topolica. Gordić is currently Mornar's third-leading scorer and top passer, averaging 10.8 points and 5.8 assists per game. On the other side, Stipčević is currently the top scorer and second-leading passer for Krka with an average of 11.2 points and 2.1 assists per game. Which one of them will shine brighter this time?
Head to head in the regional league: in total 6:1; In Bar 3:0.