Zlatibor prevail over Mladost MaxBet in one of the best games of the season
Thursday, 04. March 2021 at 12:01
Just take a look at the final score: Mladost MaxBet - Zlatibor 101:107! What a game!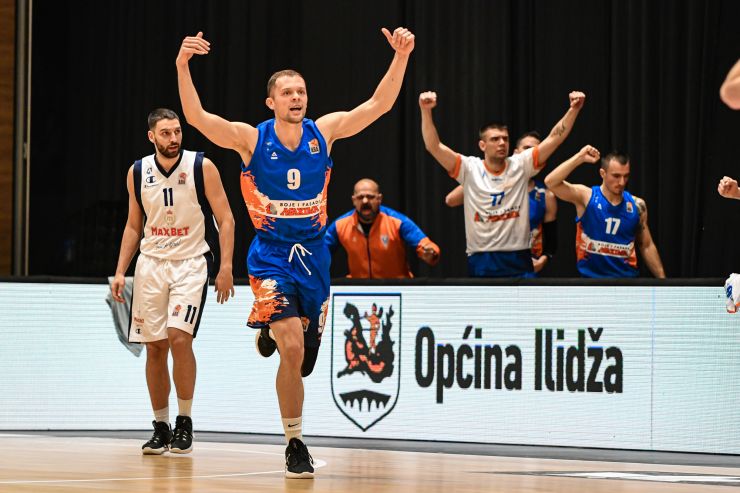 (Photo: ABA League/Dragana Stjepanovic)
ABA League 2 Round 9, Wednesday, 4 March 2021:
Mladost Maxbet - ZLATIBOR 101:107 (25:29, 30:25, 22:30, 24:23)
Zlatibor have defeated Mladost MaxBet in one of the best ABA League 2 games of the season! Just take a look at the final score – 107:101! Both side have presented a fantastic offensive performance and it is quite a shame that one team had to lose at the end.
This spectacular game had quite a thrilling ending. Dušan Kutlešić made a 3-pointer to take Zlatibor to a double-digit lead – 99:89, with less than 3 minutes left on the game clock. Still, Mladost Maxbet managed to reduce the gap to 5 points – 101:96 in less than a minute and they even had a chance to get even closer, however one of Mladost's best player from today's game Kwamain Mitchel missed a 3-point shot. And that was the last chance for Mladost Zemun to pull off a sensational comeback late in the 4th quarter as on the other side of the court Zlatibor made two consecutive 3-pointers to seal their win in this truly amazing match.
Dušan Kutlešić was the top scorer in Zlatibor team with 22 points, while his teammate Brandon McCoy finished the game with 19 points and 13 rebounds. In Mladost MaxBet team, Aleksandar Aranitović shined with 22 points, while Kwamain Mitchel had 17 points and 8 assists.