FMP grab their 1st win of the season as they down Igokea in Belgrade
Friday, 01. October 2021 at 19:59
FMP have defeated Igokea in Round 2 of the 2021/22 AdmiralBet ABA League regular season.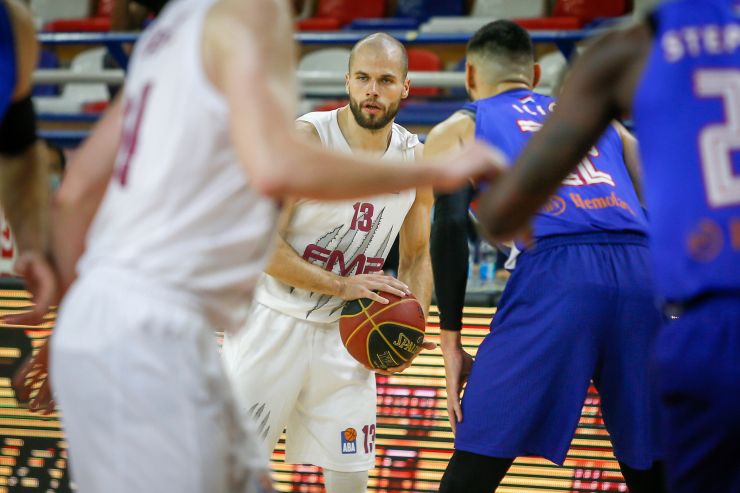 (Photo: FMP)
AdmiralBet ABA League Round 2, Friday, 1 October 2021:
FMP - Igokea 89:81 (29:23, 17:15, 21:22, 22:21)
Game recap: FMP have grabbed their 1st win in the 2021/22 AdmiralBet ABA League regular season as they defeated last-year's league semifinalists Igokea at home court in Belgrade. The home team have been in front throughout the whole match, while their excellent teamwork have helped them repel all attempts of the visiting side to make a comeback.
This was a very special night for FMP's young head coach Nenad Stefanović who scored his 1st ever win in AdmiralBet ABA League. Recall that 36-year-old Stefanović took over FMP during the summer and this might be the start of a great career for this talented head coach.
Key moments: Igokea have managed to reduce the margin to 6 points several times during the 4th quarter, while they had a chance to come even closer with less than 3 minutes remaining on the game clock. The score was 82:76 for FMP when their point guard and the MVP of tonight's game Bryce Jones missed a lay-up. However, Igokea failed to secure their basket as FMP's top scorer in this match Nenad Nerandžić made the offensive rebound and scored probably the key lay-up to increase the lead of his team to 84:76.
Man of the match: FMP's starting point guard Bryce Jones played a fantastic match. He scored 13 points, had 9 assists and made 7 rebounds! His overall index rating tonight was 23.
Can't trick the stats: While FMP were almost perfect from the free-throw line (21/23), Igokea missed 7 free throws in this match (15/22) and those easy points might have decided the winner at the end.