FMP Meridian prevail over their city rivals Mega MIS
Monday, 03. October 2022 at 17:59
FMP Meridian started the new season with a big home win as they defeated city rivals Mega MIS at home court.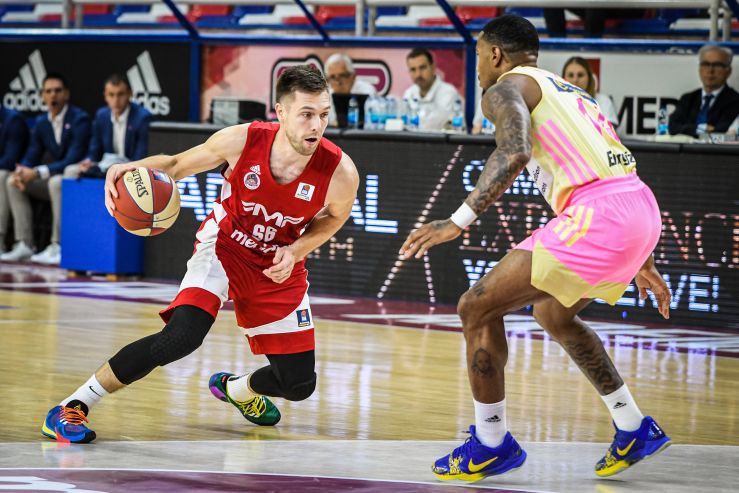 Paulius Valinskas (Photo: ABA League j.t.d./Dragana Stjepanovic)
AdmiralBet ABA League Round 1, Monday, 3 October 2022:
FMP MERIDIAN - Mega MIS 90:76 (27:17, 19:20, 17:19, 27:20)
Game recap: FMP Meridian has opened up the new AdmiralBet ABA league season with an impressive win against a young Mega MIS team. FMP Meridian controlled the game's rhythm throughout all 40 minutes not allowing Mega MIS to take hold of the lead. This was FMP Meridian's first win at home against Mega MIS since 2019.
Key moments: After Mega MIS managed to come within striking distance (66:64), FMP Meridian head coach Nenad Stefanović called a timeout after which his squad made a 13:4 run to secure their first win of the season.
Player of the game: Beau Beech was in stellar shooting form tonight, scoring 19 points on 8/10 shooting from the field. Beech also racked up 5 rebounds and ended the night with a valorization of 20!
Can't trick the stats: FMP Meridian dominated the boards tonight, outrebounding the visitors by 13 (39:26) and getting 16 offensive rebounds.