Kruz Perrott-Hunt arrives in Borac Mozzart
Wednesday, 02. August 2023 at 20:04
As the beginning of the preseason is getting closer, as well as the start of the new season, Borac Mozzart has intensified the strengthening of its senior squad. Kruz Perrott-Hunt, a player from new Zealand is the new member of the Čačak team.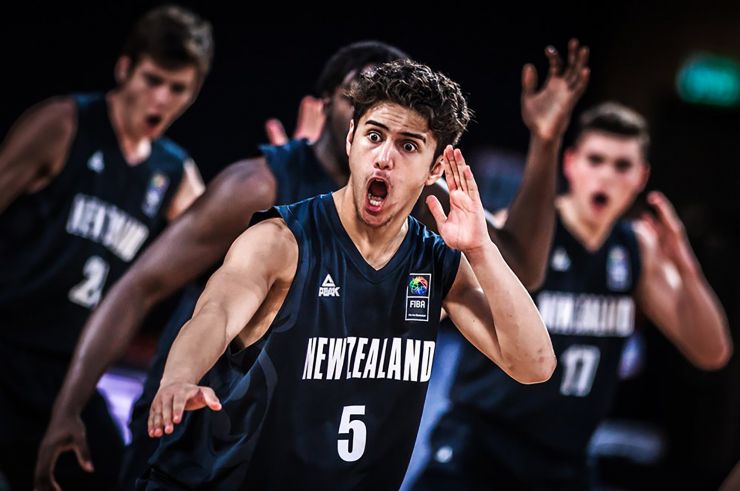 (Photo: FIBA)
The management of Borac Mozzart and Kruz Perrott-Hunt have agreed on a two-year cooperation.
It is a player, that has recently finished his episode at the University of South Dakota, a player, that is eager to prove his skills in Europe and believes that Borac Mozzart and AdmiralBet ABA League are a right place for this.
Last season, the player has appeared in 31 games for the South Dakota and used to average 14.3 points.
Kruz Perrott-Hunt is the fifth reinforcement of Borac Mozzart this summer. Previously, Nikola Manojlović, Ronaldo Segu, Tylan Birts and Darko Talić have signed with Borac Mozzart, while Petar Radović signed a scholarship agreement.
----------------------
Kruz Perot-Hant stigao u Borac Mozzart!
Kako se početak pripremnog perioda neumitno bliži, a tako i start nove sezone, KK Borac Mozzart intezivirao je pojačavanje prvog tima. Novi igrač u redovima Čačana jeste Kruz Perot-Hant, košarkaš sa Novog Zelanda (190, 23).
Uprava kluba i momak iz daleke ostrvske države koji igra na poziciji plejmejkera sklopili su saradnju koja će potrajati u narednih godinu dana.
Reč je o sportisti koji je nedavno završio školovanje na Univerzitetu Južna. Dakle, reč je o tek stasalom košarkašu, koji ima želju da se afirmiše u Evropi, a Borac Mozzart i AdmiralBet ABA liga pravo su mesto za to.
Što se tiče prošle sezone, Kruz Perot-Hant je za tim Južne Dakote odigrao 31 meč, a prosečno je beležio 14,3 poena.